Juncker pledges funding for Ireland's cross-border projects will continue after Brexit
Friday, January 19th 2018 - 09:56 UTC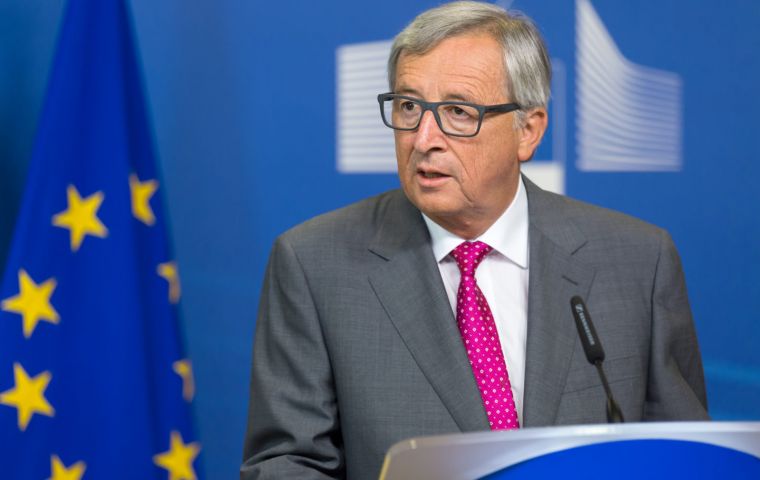 The president of the European Commission has indicated that funding for Ireland's cross-border projects will continue after Brexit. Jean-Claude Juncker said he could see "no more important use" of the European budget than maintaining the peace process in Ireland. He was speaking at the European Parliament in Strasbourg.
Northern Ireland and the Republic of Ireland have benefitted from EU funding, particularly in border areas. Over the years, millions of pounds have been received through Peace and Interreg projects to underpin the peace process.
The current peace funding stream is due to run until 2020.
Jean Claude Juncker told Members of the European Parliament (MEPs): "I see no more important use of our new budget than guaranteeing and financing the peace process in Ireland.
"This is an unconditional European commitment. This is what the commission will deliver with our proposal for the next multiannual financial framework in May."
That could mean a fresh round of peace funding from 2020 until at least 2025.
Mr Juncker's commitment followed a speech by Irish prime minister Leo Varadkar who said there can be no "backsliding" on the Irish border agreement between the EU and the UK.
The breakthrough in the Brexit talks in December saw the UK agreeing that, whatever its future relationship with the EU, there will be no hard border.
Mr Varadkar thanked MEPs for their solidarity as the EU works to ensure "what has been promised is delivered".
He said he respected the outcome of the Brexit vote. But also speaking at the European Parliament, Mr Varadkar reminded MEPs that the majority of people in Northern Ireland had voted to remain in the EU.
He added that he hoped the future UK-EU relationship will be "as close and deep as possible and consistent with the need for the EU to protect our internal market and the customs union".
He repeated his view that it is likely the majority of people living in Northern Ireland would remain European citizens after Brexit, due to their "unique status" as dual Irish/British citizens under the terms of the Good Friday Agreement.
He added that budgets for the Common Agricultural Policy (CAP) and Interreg cross-border projects should be protected.