Chile praises Beijing for its leadership and rejecting protectionism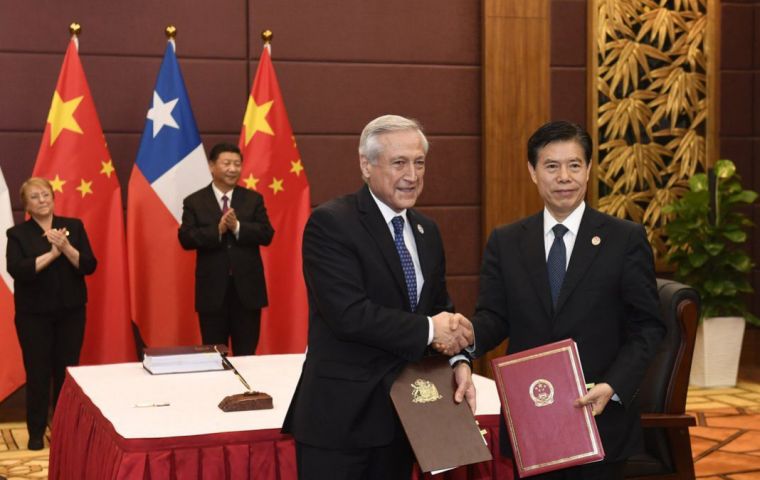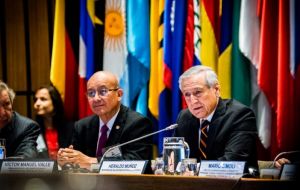 Chile's foreign minister welcomed Chinese representatives to a meeting with Latin American and Caribbean countries and praised Beijing for rejecting protectionism as the United States backs away from global trade.
Foreign Minister Heraldo Munoz, who has criticized U.S. President Donald Trump in the past, told a news conference that Latin America could do a lot more to stimulate trade with China and called on its nations to take advantage of the talks to improve ties.
"We are in uncertain and complex times, and China is playing a very constructive role in addressing these complexities," he said.
China has sought a bigger role overseas since Trump was elected, presenting its Regional Comprehensive Economic Partnership trade agreement as an alternative to the Trans-Pacific Partnership, which was abandoned by the United States.
Representatives from China and the 33 members of the Community of Latin American and Caribbean States (CELAC) are holding meetings in the Chilean capital, Santiago.
China sees it as "natural" to expand its westward infrastructure drive - the "One Belt, One Road" initiative - to Latin America, China's foreign minister said.
"China wants the participation of all the countries of the region to be involved in the construction of the 'One Belt, One Road' ... so they can share the great opportunities and dividends of this platform of global cooperation," Minister Wang Yi said in an interview.
Proposed in 2013 by President Xi Jinping, the project promotes a vision of expanding links between Asia, Africa and Europe, with billions of dollars in infrastructure investment.
China is already testing U.S. dominance in Latin America, offering the region US$250 billion in investment over the next decade. It is the top trading partner of many countries in the region, including Brazil, Chile and Argentina.
In recent years, Chinese companies have moved away from merely buying Latin American raw materials and are diversifying into sectors like auto manufacturing, e-commerce and even technology businesses like car-hailing services.
Chile, one of the most open economies in Latin America, updated its bilateral trade deal with China in November 2017 on the sidelines of an Asia-Pacific economic summit.
"Like Chile, China rejects protectionism in favor of openness, connectivity, investment, trade and cooperation," Munoz said.