Falklands' Dictionary of Biographies, from text to a new website
Saturday, January 27th 2018 - 09:05 UTC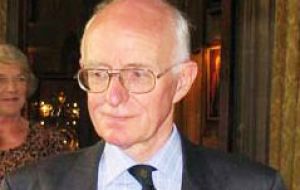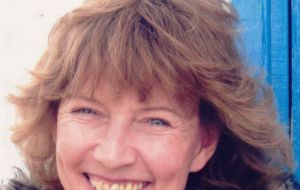 The entire text of the fantastically informative Dictionary of Falklands Biography has been placed on a new website www.falklandsbiographies.org. In addition to the original 476 biographies, six new names have been added and more are to follow. Among the newcomers are Constance Allardyce, the wife of Governor Sir William, who was a respected palaeontologist and expert on Falklands fossils (written by Dr Phil Stone).
Several figures from South Georgia are included, among them Dick Laws, a director of BAS and a noted zoologist (written by Professor David Walton).
The events on Deception Island in 1953 (little known but significant in countering Argentine expansion in the Antarctic) feature in two biographies by Dr Stephen Palmer; those of Colin Campbell, the Colonial Secretary at the time and of Admiral Sir William Andrewes commander of the Royal Navy's America and West Indies Squadron whose flagship, HMS Superb, spent six weeks in Port Stanley while her marines sailed further south in the guardship HMS Snipe.
David Tatham, editor of the printed edition, said: "I am very grateful to Tom McAdam who volunteered to set up this website and who has produced a very user-friendly resource, with excellent links and very easy to navigate. In addition to the original text and the new names added, we have installed reviews of the book, a guide to Falklands history using the DFB, and an obituary of Jane Cameron whose help and encouragement were vital to completing the Dictionary in 2008.
Because the website is more flexible than a printed book we can include more illustrations than we previously did. Plus we have taken the opportunity to update the original text and make corrections to it.
"I hope that all Islanders, friends of the Falklands and students of Falklands history will visit the new website, enjoy it and learn from it."
Further information from the Editor at: webeditor@falklandsbiographies org or tel +44 153157 9090. (Penguin News)