British government project to prevent corruption in Guatemala, Honduras and El Salvador
Monday, February 12th 2018 - 16:13 UTC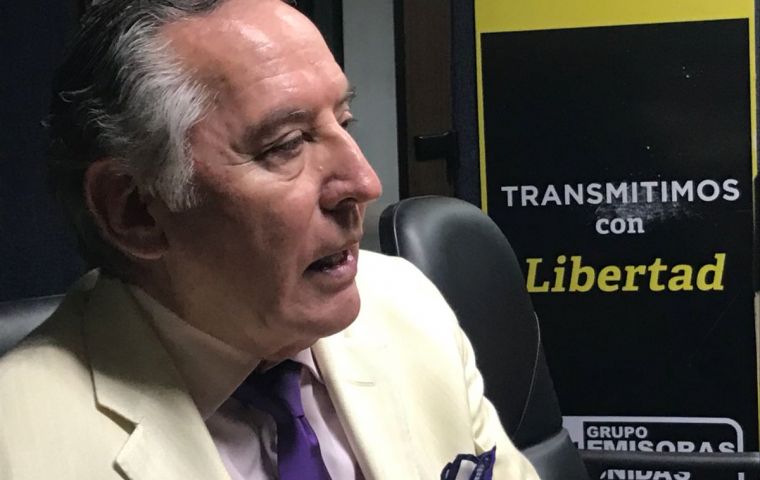 The British Government is supporting a project to encourage municipalities from Guatemala, El Salvador and Honduras to adopt practices which can prevent corruption. The initiative, under the "Islands of Integrity" concept, aims to address the root causes of corruption by encouraging free-market policies and enhancing efficiency.
An international expert on municipal management and good governance –and four times mayor of La Paz, Bolivia- Ronald MacLean, came to Guatemala to share best practices and meet with key interlocutors.
Former mayor MacLean explained in a public forum at Guatemala City that corruption "flourishes" when a monopoly of activities or services is concentrated in a few hands. He shared his experiences on decentralizing municipal systems by using competition between service providers, and thus delivering market-based prices to consumers.
The project has been delivered in Guatemala with the support of the World Bank, Partners Global and Fundacion Esquipulas. For almost a year, these interlocutors have met with other key local partners, including many municipalities and are designing a way forward to implement the recommendations produced by these exchanges.
Speaking at an event in Guatemala City, the British Ambassador Carolyn Davidson said that corruption is one of the greatest obstacles to bolster prosperity and democracy.
"Acting to stop that – as we did with in Britain with our Bribery Act in 2010 – can boost economic growth. I welcome the approach of the Islands of Integrity, which promotes change at a local level to address main transparency concerns".
The UK government has funded this initiative at a regional level, and the model has been replicated in El Salvador and Honduras. According to the World Bank, over US$20 billion is stolen by corrupt officials annually around the world. To help prevent and combat corruption the UK is working to strengthen transparency and accountability within government institutions.
In the Northern Triangle, the UK government remains committed to supporting the battle against corruption by supporting initiatives such as "Islands of Integrity", and giving institutional and financial support to international sponsored efforts such as CICIG in Guatemala and MACCIH in Honduras.