Second corn-based ethanol plant in Matto Grosso: 680m liters per year
Wednesday, February 21st 2018 - 09:02 UTC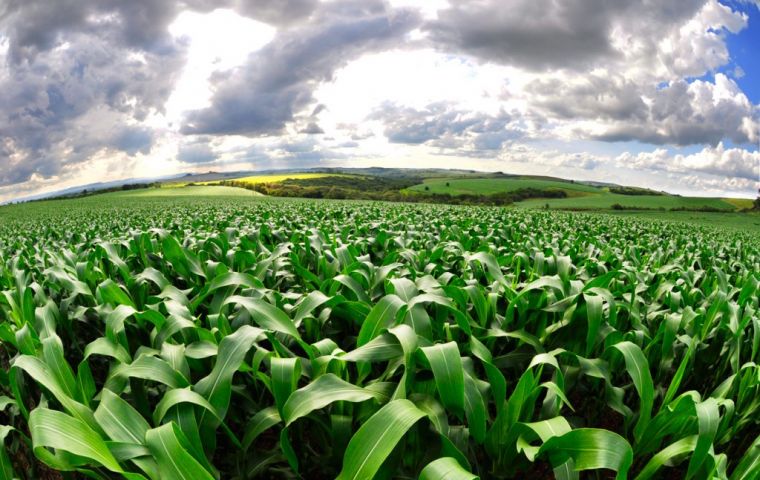 FS Bioenergia, a joint venture between Brazilian and U.S.-based investors, said on Tuesday it will build its second corn-based ethanol plant in Brazil's top grains-producing state of Mato Grosso. FS Bioenergia, the first venture to build a 100 percent corn-based ethanol plant in Brazil - where basically all ethanol is made from sugar cane - said it will spend 1 billion reais (US$ 308 million) on the project.
The announcement reinforces an investment trend in Brazil's center-west region toward corn-based ethanol production capacity, as low corn prices in the area and rising ethanol demand in the country attract investors. UNEM, a local association of corn ethanol producers, sees six new corn-based ethanol projects being developed in the next two years.
FS Bioenergia is owned by privately-held Brazilian firm Tapajós Participações SA and U.S.-based Summit Agricultural Group. Last year, the companies opened their first plant, located in Lucas do Rio Verde, a top soy- and corn-producing part of Mato Grosso.
For the second project, FS Bioenergia followed the same strategy and chose the municipality of Sorriso, in northern Mato Grosso, which is also a large grains-producing region.
"The Sorriso area and Mato Grosso in general are strategic for us. They will provide the raw material we need to produce ethanol and (corn) meal with the quality we seek," FS Bioenergia Chief Executive Henrique Ubrig said in a statement.
The Sorriso plant will be larger than the first one in Lucas do Rio Verde. The investors project an annual production of 680 million liters of ethanol, 500,000 tons of corn meal and 20,000 tons of corn oil. The plant is expected to process 1.8 million tons of corn per year.
Brazil's Agriculture Minister Blairo Maggi has encouraged that type of investment in the center-west region, saying it would provide the demand it needs for its growing corn production.
The government has subsidized the transportation of corn from center-west states to markets in other parts of the country as a way to support prices and help farmers.
When the second plant is ready, FS Bioenergia projects that it will process 3.1 million tons of corn per year in Mato Grosso, which currently produces around 26 million tons of the cereal per crop.