US share of global sales of soybean and grains to shrink as South American competition grows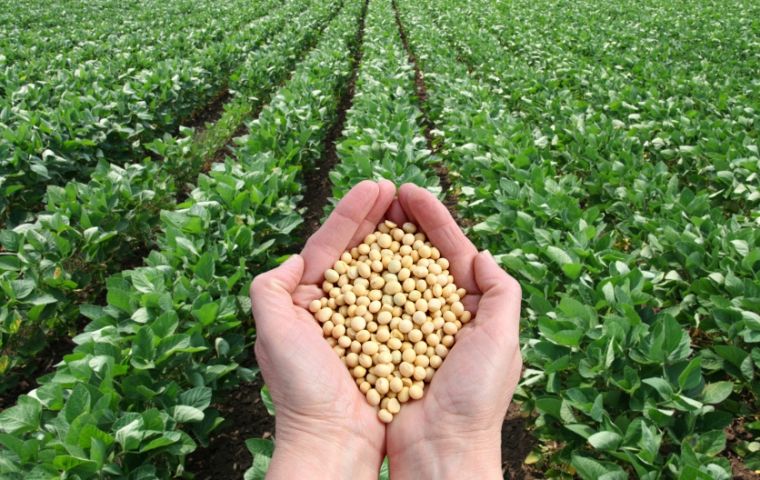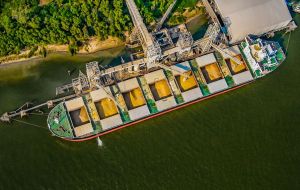 The U.S. Department of Agriculture sees U.S. corn and soybean exports generally increasing over the coming decade but the U.S. share of global sales will shrink as competition from South American producers heats up, the government said in its annual report.
In the USDA's long-term projections report, laying out its forecasts through 2027, the government said the United States should keep its crown as the world's biggest corn exporter over the decade. But U.S. market share will fall below 30% by 2027 due to competition from Brazil, Argentina and Ukraine.
Brazil has already surpassed the United States as the world's biggest soybean exporter. Rising world demand for soybeans, especially from China, should promote continued growth of U.S. exports in the coming years, but Brazil should strengthen its grip on the top slot, the USDA said.
Soybeans remain more profitable than other crops in Brazil, and soy acreage in the country will grow in excess of 2.5% per year over the decade, the USDA said. For wheat, the U.S. share of the global export market will continue to shrink through 2027, even as the volume of U.S. wheat exports begins to inch higher starting in the 2019/20 marketing year. The USDA noted rising export competition from Russia, Ukraine, the European Union and Canada.
Nominal farm-gate prices for U.S. corn and soybeans are expected to improve steadily after hitting a bottom in the 2017/18 marketing year begun Sept. 1, 2017, the USDA said. However, real prices, adjusted for inflation, are expected to decline slightly through 2027, the report said.
U.S. farmers will plant more soybeans than corn starting in 2019, the USDA said, and that trend should continue through the decade in response to growing domestic and global demand for the oilseed.
In its 10-year supply and demand tables, which were released on Nov. 28 and repeated in the full report, the USDA projected 2018 U.S. plantings of both soybeans and corn at 91 million acres.
In 2019, the USDA sees soybean acres holding at 91 million acres, while corn plantings fall to 90 million and shrink to 87.5 million by 2026.
U.S. wheat plantings for 2018 were forecast to hit a low of 45 million acres - the lowest in records dating to 1919 - before rising slowly to 48 million acres by 2024/25. Farmers planted 46 million acres for harvest in 2017.