Falklands: Spanish trawlers hope the Loligo season evolves with "no incidents"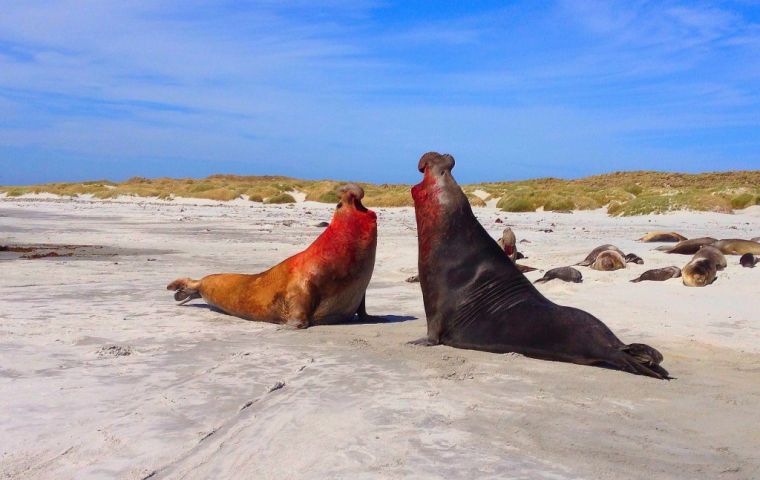 Spanish trawlers involved in the Loligo squid catching season in the Falkland Islands are hoping that this year the operation will evolve with "no incidents", recalling that the previous season was abruptly stopped because of accidental deaths of sea mammals caught in nets.
According to the Galicia daily "El Faro de Vigo", closely linked to the region's fishing industry, the Spanish flagged vessels spent the weekend anchored in Stanley Harbor waiting for the government to distribute the licenses.
Apparently the trawlers are now equipped with a special net system that includes a grid that keeps sea lions out. "El Faro de Vigo" says the system was invented by Pablo Fernandez, the skipper of Golden Touza.
Anyhow last year the Loligo season around Beauchene island was cut short because of the high rate of accidental deaths with sea lions.
The daily reports that last year the Spanish vessels landed 63.500 tons of Loligo, which was 37% more than in 2016. This year also the trawlers were able to have access to another floating dock following an agreement between the Falklands government and Premier Oil.
The Vigo fleet moved in after Loligo to the south of the Islands, while most Asian jiggers are operating to the north of the Falklands targeting Illex.