Cristina Fernandez and cronies must face trial on public works contracts
Monday, March 5th 2018 - 06:58 UTC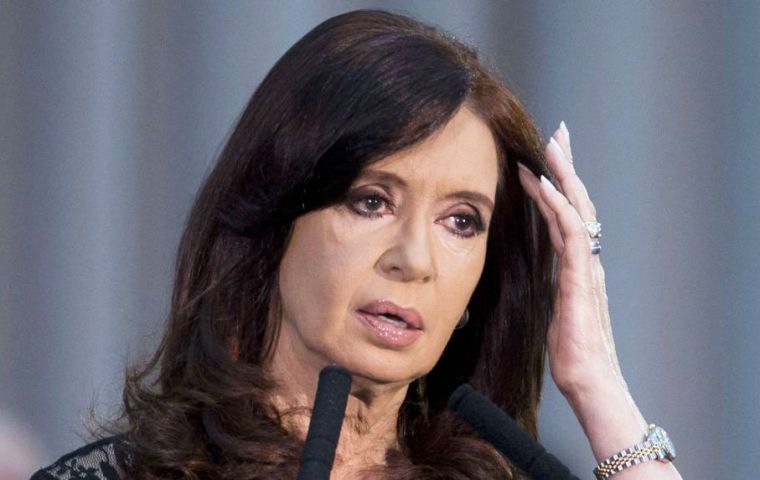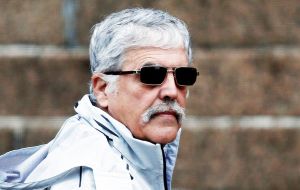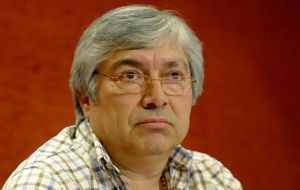 An Argentine judge on Friday said that ex-president Cristina Fernandez de Kirchner must face trial over alleged corruption related to the awarding of public contracts in her southern political stronghold of Patagonia.
Federal judge Julian Ercolini also ordered trials of ex-minister Julio de Vido and construction magnate Lazaro Baez — figures close to Cristina Kirchner and her husband, former president Nestor Kirchner. The two were in power between 2003 and 2015.
Cristina Kirchner, De Vido, Baez and a cousin of Kirchner, Carlos Santiago Kirchner are suspected of "illicit association," "irregularities in the awarding of public contracts in the province of Santa Cruz," and having benefited from contracts awarded to Baez's Austral construction group to the tune of US$2.4 billion, according to the Judicial Information Center (CIJ).
The date of Kirchner's trial has yet to be set. According to Argentine law, Kirchner — now a senator — can be tried and sentenced, but parliamentary immunity protects her from imprisonment. Baez and De Vido, meanwhile, have been remanded in custody.
Ex president Nestor Kirchner, was governor of the Santa Cruz province from 1991 to 2003.
Friday's ruling states that Fernandez, while president, "is suspected of harming the public interest by breaching her duty to faithfully administer and protect the national government's assets."
De Vido, who was planning minister during Fernandez's two terms, is accused of "harming the public interest by making economic and administrative decisions" related to the public-works projects under scrutiny.
According to the ruling, officials acted to "provide Lazaro Antonio Baez with illicit gains" to the detriment of the nation's coffers.
The alleged scheme involved the "formal conversion" of Baez, a former treasurer at Banco Santa Cruz who was a friend of both Nestor Kirchner's and his wife and a partner of theirs in "numerous commercial transactions," into a "construction entrepreneur."
The ruling states that Baez founded the company Austral Construcciones "a few days before" Nestor Kirchner became Argentina's president in May 2003.
Cristina Fernandez's legal woes extend beyond the illicit association case.
She also has been ordered to stand trial over alleged irregularities in the sale of dollar futures contracts by the Central Bank at below-market rates during her tenure as president.
The ex-president also has been indicted for allegedly seeking to cover up Iran's purported role in a deadly 1994 terrorist attack on a Jewish community centre in Buenos Aires that left 85 dead and hundreds injured.