Lula closer to prison, but remains undisputed front-runner in the presidential election
Wednesday, March 7th 2018 - 06:36 UTC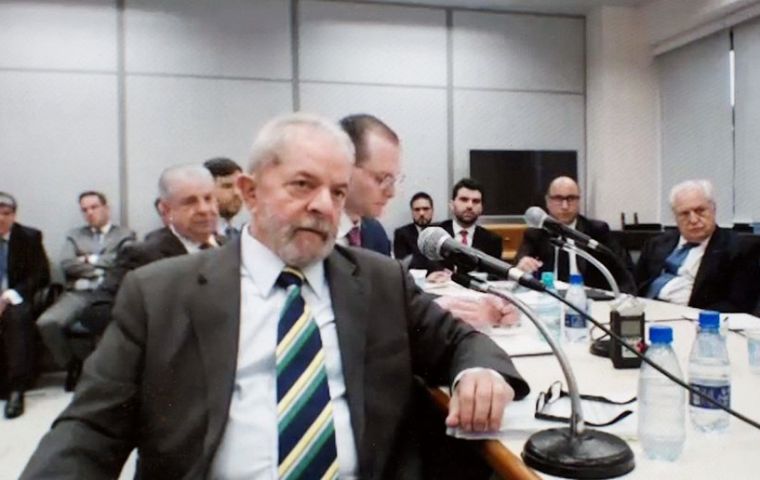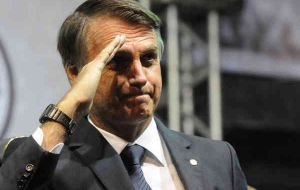 Former Brazilian President Lula da Silva is a step closer to prison. A panel of judges on Brazil's Superior Court of Justice on Tuesday rejected Lula da Silva's request for an injunction that would prevent him from being imprisoned as he appeals a corruption conviction.
A group of federal judges upheld the conviction in January and Brazilian law states that people should be arrested after such a ruling. The former president can still appeal Tuesday's ruling to the country's top court, the Superior Federal Tribunal.
Lula was wildly popular during his 2003-2011 term and is the front-runner for the 2018 presidential election. In effect an opinion poll released on Tuesday showed he would easily win a second-round runoff vote against several likely opponents and retake the presidency in October elections if allowed to run.
Lula, who is likely to be barred from running, also had the lowest rejection rate among likely contenders in the survey, conducted by pollster MDA. Support for him in several potential second-round matchups rose from levels in an MDA poll in September.
Still, nearly half of those polled, 46.7%, said they would never vote for Lula, underlining widespread voter discontent with political choices in Brazil as graft investigations continue to target the political class.
In a runoff vote against right-wing congressman Jair Bolsonaro, the MDA polls found, Lula would take 44% of the vote against 26% for his opponent.
If Lula is barred by courts from running for the presidency, the poll found that Bolsonaro would face environmentalist and former senator Marina Silva in a second-round runoff, which takes place in Brazil if no single candidate wins a majority of votes on the first ballot.
Bolsonaro and Marina Silva are polling within the survey's margin of error in a theoretical runoff, MDA found, a situation repeated in other likely second-round scenarios absent Lula.
Lula has said repeatedly that he wants to run and will fight for that chance in Brazil's top courts. However, the country's constitution, with rare exceptions, bans politicians from running for office if their convictions have been upheld on appeal. The question of whether Lula can run is not likely to be settled by the courts for several months.
The survey showed that the vast majority of those asked think President Michel Temer is doing a poor job as president, with 73% giving a negative evaluation, little changed from the last poll in September, when Temer received a negative rating from 76%.
The MDA poll, which had a margin of error of 2.2 percentage points, was commissioned by national transportation association CNT and surveyed 2,002 people across Brazil from Feb. 28 to March 4.