EC demands £2.4bn from HM Customs because of 'undervalued' fraud of Chinese shoes and textiles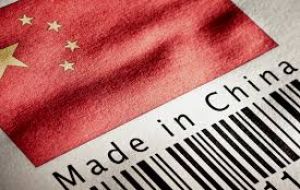 European Commission has written to the UK government saying the UK owes €2.7bn (£2.4bn) in customs duties on shoes and textiles imported from China. The UK is accused of doing too little to prevent fraud after it was warned about the problem by the EU's watchdog Olaf in 2017. It begins a legal process which could end at the European Court of Justice.
HM Revenue and Customs said it did not recognize the commission's estimate of what it owed. The Olaf investigation said the UK was a "significant hub" for so-called undervaluation fraud, where importers can profit from evading customs duties and related taxes.
The investigation found organized crime groups had been using fake invoices to undervalue goods being imported from China - many of which were destined for the black market in other parts of the EU, investigators claimed.
Olaf have said they had warned HM Revenue and Customs (HMRC) a number of times. But a government spokesman said: "We do not recognize the European Commission's estimate of alleged duty loss. We take customs fraud very seriously, and we continue to evolve our response as new threats emerge.
"We will carefully examine the formal notice from the commission and respond in due course. UK intends to continue to work closely with Olaf and the commission on customs fraud.
"HMRC has a very strong track record for tackling evasion and rule-breaking of all kinds, securing a record £28.9bn last year that would otherwise have gone unpaid."
HMRC said the commission's methodology overestimated UK import values and was not suitable to produce an estimate of alleged customs duty undervaluation. It said the estimate was based on EU average prices and failed to take into account the "substantial growth in the low-value end of the UK clothing market.