Canadian company develops all-natural calamari oil from squid
Tuesday, March 13th 2018 - 09:03 UTC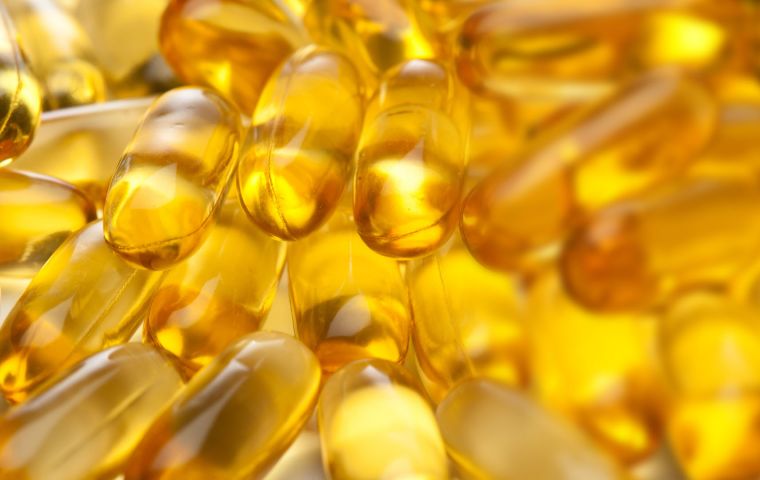 Canadian company Dr. Dobias Natural Healing has acquired Friend of the Sea Certification for its FeelGood Omega-3 product, an all-natural calamari oil sourced from Japanese flying squid, jumbo flying squid and South Atlantic short-fin squid, fished in South East Pacific Ocean (FAO Area 87).
Friend of the Sea's certification for sustainable fish feed, fish meal, fish oil and Omega-3 certifies that the oil originates only from Friend of the Sea fisheries or from trimmings and that a full chain of custody is in place. The squid oil production is a safer, sustainable alternative to commonly used fish oils, which greatly reduces waste-related environmental impacts.
The company founder Dr. Peter Dobias, DVM is a Canadian licensed Doctor of Veterinary Medicine with 30 years of practical experience in conventional and holistic veterinary medicine and nutrition. He is one of the pioneers of a modern holistic approach to medicine and nutritional therapy. One of his passions is to teach dog lovers around the world to align nutrition and healing with nature and long-term sustainability.
"When it comes to health and medicine, so often, humans try to invent new technology and systems that go against natural principles of healing. The best way to keep our planet and those we love healthy is by learning from nature and protect our planet, the most amazing spaceship, the greatest wealth we have" says Dr. Dobias.
Dr. Dobias has chosen to be Friend of the Sea certified because he believes that good health starts with making safer, more sustainable product choices that help to protect our planet.
"The fish oil industry has increased its use of trimmings from seafood processing lines, thus reducing waste of valuable resources", explains Friend of the Sea Founder and Director Paolo Bray, "Products originating from sustainable ingredients have to be promoted to lead consumers towards responsible purchases".