UK, Argentina and Falklands closer to agreeing on fisheries cooperation
Thursday, March 15th 2018 - 06:51 UTC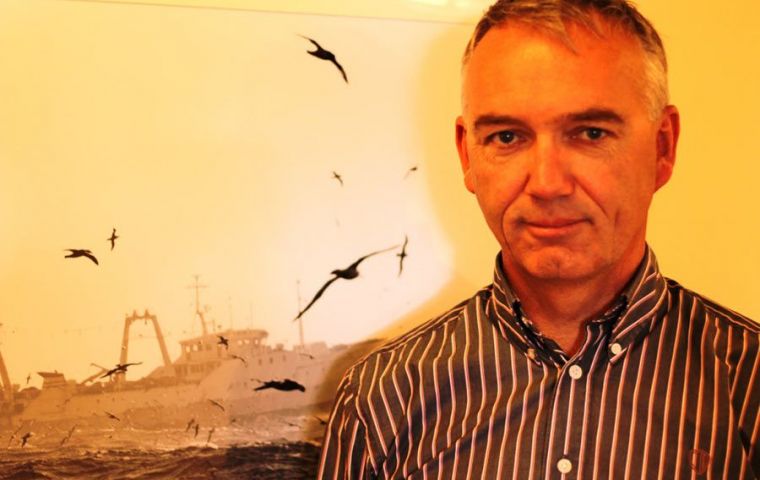 The United Kingdom, Argentina and the Falkland Islands are closer to agreeing on South Atlantic fisheries improved cooperation, for the conservation of shared resources as once existed with regular joint scientific cruises.
If discussions continue at their current pace and spirit, the resumption could take place sometime in the second quarter of this year.
A release from the Falkland Islands elected government stated the following:
The September 2016 Joint Communiqué between the UK and Argentina highlighted the need for improved cooperation and positive engagement on South Atlantic issues of mutual interest.
In this context, the Falkland Islands Government has been working with the UK Government to progress discussions on fish and squid stocks in the South Atlantic, and the possibility of resuming the exchange of scientific fisheries data.
If all parties are in agreement, then an initial meeting could take place before the middle of this year.
John Barton, Director of Natural Resources, said: "Dialogue with Argentina on the conservation of shared marine resources has the potential to allow for better management of shared fish stocks and improve sustainability of such stocks".