Rousseff and Lula furious with Netflix series "The Mechanism" on corruption
Monday, April 2nd 2018 - 08:57 UTC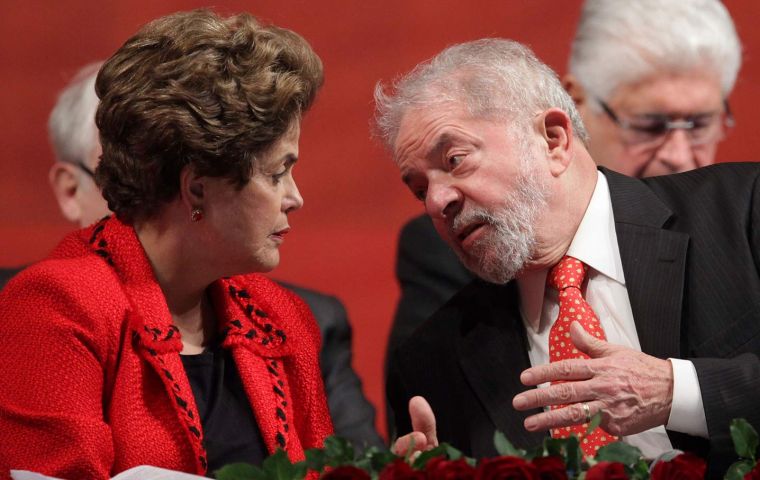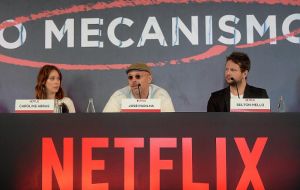 Former Brazilian President Dilma Rousseff has accused Netflix of political bias and character assassination in its series based on the massive Car Wash corruption investigation that rocked Brazil's political establishment. Since its debut last week, the series called "The Mechanism" has enthralled Brazilians with its dramatization of the political scandal that contributed to Rousseff's downfall and impeachment in 2016.
But it sparked mocking memes and angry tweets in Brazil with accusations including that some dialogue delivered by leftist ex-President Lula da Silva in the show resembled the words of a right-wing politician in a real-life wire tap.
Rousseff assailed the series as a travesty of history aimed at her Workers' Party and its founder Lula, who has been convicted of corruption for receiving a luxury seaside apartment as a bribe.
"Under the guise of telling the story of the Car Wash investigation in a series 'based on real events,' the director José Padilha distorts reality and spreads all sorts of lies to attack me and President Lula," Rousseff said in a statement.
The director, she said, "doesn't merely reproduce fake news. He has turned himself into a creator of fake news."
Padilha was quoted last month saying that he hoped to remind viewers that rampant corruption in Brazil was not the fault of any particular politician or party."The series is trying to take a position that is non-ideological," he said in that interview.
Workers Party officials said they were consulting lawyers to see what legal action they can take.
Rousseff was impeached for breaking budget laws, ending 14 years of leftist rule by the Workers Party. Lula, still Brazil's most popular politician, faces a 12-year prison sentence and will likely be barred from running in this year's election, even though he is the front-runner in early polls.
The Folha de S.Paulo newspaper reported that some left-wing Brazilians canceled their Netflix subscriptions over the weekend angered by the depiction of Lula and his party.
"The Mechanism" opens a decade before the Car Wash probe was launched in early 2014 with federal police investigating money laundering in southern Brazil but failing to catch a key suspect. They eventually unveil a kickback scheme involving politicians, construction companies and Brazil's state-run oil company called Petrobras in real life and Petrobrasil in the series.