LATAM warning on April 10/13 flights given threats of a strike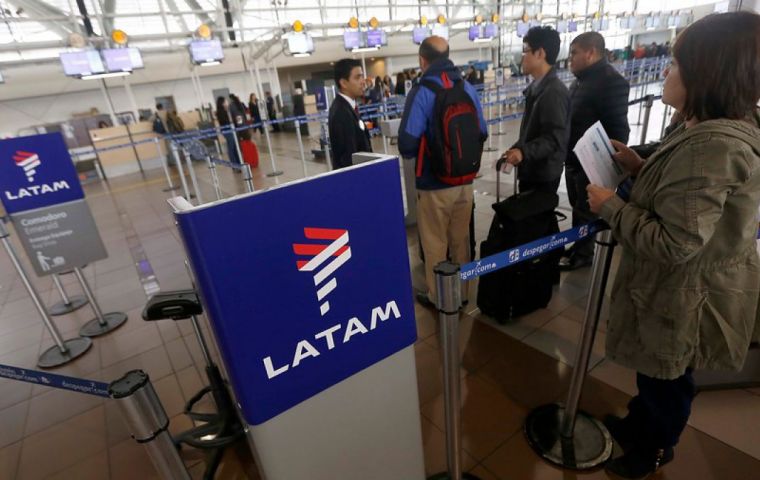 LATAM Airlines will cancel or reschedule flights in Chile between April 10 and April 13 as a precaution while it continues to negotiate with a union of flight attendants who have threatened to strike, the company said on Wednesday.
LATAM earlier this week requested a period of government mediation to extend talks with the union, which threatened to strike in early March after failing to reach a deal with the airline.
The continuing negotiations have staved off the risk of a walk-off until at least April 10, LATAM said in a statement.
However, the company said it was notifying travel agencies and passengers on flights after that date in order to minimize any impacts on their travel plans.
LATAM said the majority of flights affected would be within Chile, with minimal impact on regional flights between South American countries.
The Union of Cabin Workers of LAN Express declined to comment on the matter.
LATAM was formed in 2012 through a tie-up between Chile's LAN and Brazil's TAM. In December 2016, Qatar Airways acquired 10% of the company in a transaction worth US$ 608 million.