Lula expected to continue campaigning from jail as the Workers Party readies a Plan B and option candidate
Friday, April 6th 2018 - 07:47 UTC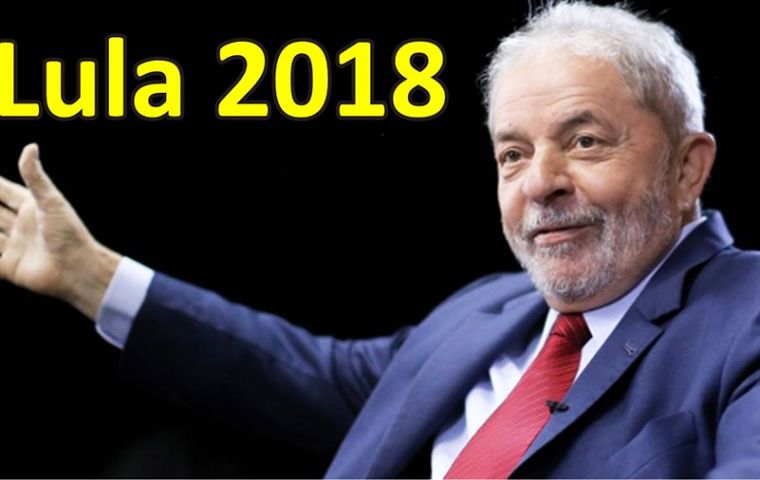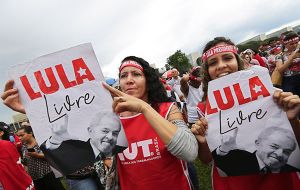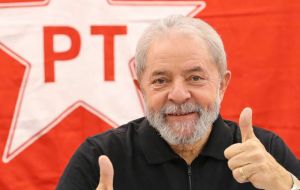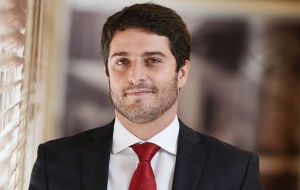 Even when Brazilian ex president Lula da Silva was described as facing Judge Sergio Moro's Friday jailing decision calmly, the big question now is what follows for the presidential candidate and the Workers Party chances ahead of the coming October presidential election.
Senator Lindbergh Farias, from the Workers' Party, issued a defiant call for supporters to congregate in front of Lula's house in Sao Bernardo do Campo, a suburb of Sao Paulo, on Friday.
"Moro ordered prison for Lula. Everyone to Sao Bernardo tomorrow from 5.00am in front of Lula's house!" he tweeted.
The party also tweeted a call for "general mobilization" in Sao Bernardo do Campo.
Lula had been due to address a Workers' Party rally in the city on Friday afternoon, but that event would now coincide with Moro's surrender deadline.
Analysts say that Lula's election hopes have now been dealt a body blow. But he is not necessarily knocked out.
In theory, once someone has been convicted and lost their lower court appeal, they are barred from running for office under Brazil's clean slate law. But the issue will not be decided for months.
Lula has until mid-August to register his candidacy and only after that will the Superior Electoral Tribunal rule on whether his candidacy is valid.
Even if he were barred, as seems most likely, he would have an opportunity during that period to exercise influence on his followers, possibly preparing the way for a replacement candidate.
"The party's idea is to maintain his candidacy whatever the circumstances until the (election court) turns him down, and to start working on a name as plan B," Globo political columnist Gerson Camarotti wrote on Thursday.
Michael Mohallem, a politics professor with the Getulio Vargas Foundation, said "he probably won't have the conditions to be a candidate."
"Brazilians would surely have trouble with this, rejecting a candidate who was in prison," he said.
In the latest election polling, Lula scores more than 30%, with his nearest rivals in a crowded field getting only around half that. But is must also be mentioned that middle of the road candidates with real chances have yet to throw their hats into the election ring.
Likewise polls also show that Lula who had world record breaking support ratings when he stepped down from office in 2011, currently also has a very significant rejection percentage, which questions how high and where, his support ceiling really stands.
In effect the run-off in 2014 between ex president Dilma Rousseff, sponsored by Lula, and Aecio Neves was extremely close, 51.6% vs 48.4%, anticipating what is seen as a big rift in the Brazilian political map, mostly between the tropical north and the south, and a ceiling to Lula's magic. .