Lula's defense hopes for an early retrieve if Supreme Court changes a key law
Monday, April 9th 2018 - 08:42 UTC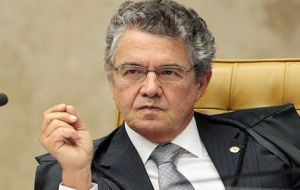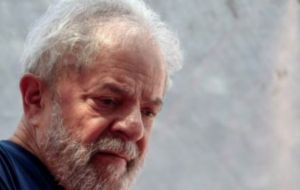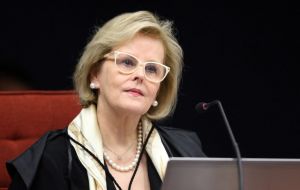 Brazil's ex-president Luiz Inacio Lula da Silva, who began a 12-year jail sentence on Saturday in Curitiba, could win an early reprieve if the country's top court decides to change a key law. Marco Aurelio Mello, a judge at the Supreme Federal Tribunal (STF), said he would petition the divided court next Wednesday to revisit the current law on incarceration during appeals.
As things stand, anyone losing a first appeal, as in Lula's case last week, must conduct any further appeal from prison.
But the judges adopted that decision by the narrowest of margins, a 6-5 vote, and there are signs that the majority is shifting among the 11 justices in favor of changing the court's interpretation of when defendants need to start serving their sentences.
One of the judges who voted against Lula, Rosa Weber, has implied that she is favorable to a change in the current case law, although not when judging a specific case.
A change would allow Lula to pursue a second appeal he is preparing, to the Superior Court of Justice, while a free man.
Some judges in the divided court advocate early imprisonment in the appeals process as part of the fight against impunity, because trials can take years to go through the appeals process. Other judges want the rule changed to respect the presumption of innocence.
"There is a conflict within the STF, between those who want to discuss the matter in general and those who oppose it, and the only reason why the matter is relevant is because of (the uncertainty) about Rosa Weber's vote," Thomaz Pereira, professor of law at Rio's Getulio Vargas Foundation.
If the law is changed, all those detained, including Lula, would be released to continue to fight their appeals while free -- unless they represent a flight risk or could intimidate witnesses. Analysts have not ruled out that some judges may call for discussion on the change to be suspended indefinitely to allow more time to study the issue.