FARC leader arrested in Bogotá on a US request for drug trafficking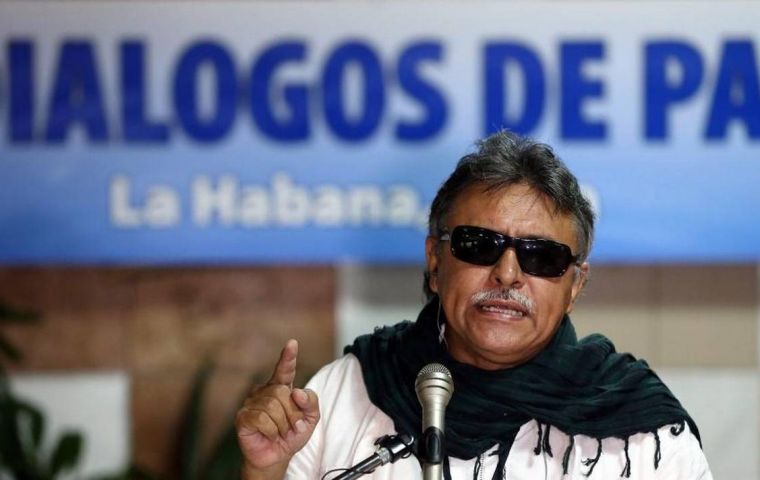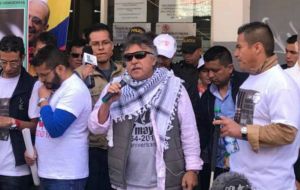 One of the top leaders of Colombia's former rebel group, FARC, has been arrested in Bogota following a request from the United States. Jesus Santrich, a former peace negotiator, is accused of drug trafficking by a court in New York.
He planned to export 10 tons of cocaine worth US$ 320m to the US, Colombia's Attorney General Nestor Martinez said. Mr Santrich will remain in custody until the US requests his extradition.
One senior FARC member, Ivan Marquez, said the arrest was one of the worst moments for the peace process. FARC rebels signed a peace deal with Colombia's government in 2016.
After the Revolutionary Armed Forces of Colombia disarmed last year, the group announced the formation of a political party. It kept the acronym FARC but changed what the letters stand for to the Common Alternative Revolutionary Force.
As part of the deal, the FARC were given 10 seats in Congress until 2026, regardless of how many votes they receive in elections. Mr Santrich, whose real name is Seuxis Hernández Solarte, is due to take up his seat in Congress in July.
"Those detained have betrayed the values and the principles of the peace deal," Mr. Martinez said in a televised address alongside President Juan Manuel Santos.
President Santos said the alleged offences happened after the peace deal was signed in 2016, as under the peace treaty previous drug crimes are no longer punishable by law.