March inflation in Brazil almost flat at 0.09%; Selic rate expected to be cut 25 extra points in May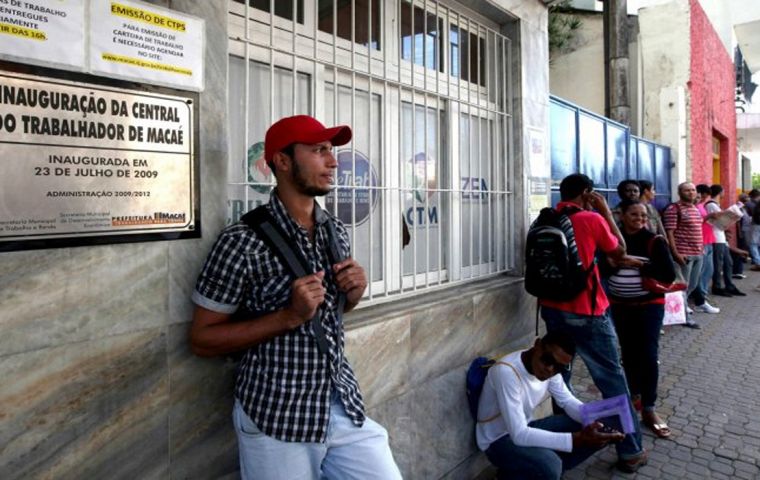 Brazil's monthly inflation rate slowed dramatically to a nine-month low in March, suggesting the central bank may have been too slow to signal another interest rate cut as the data continued to fall short of its inflation target.
Consumer prices measured by the benchmark IPCA index rose a paltry 0.09% from February, government statistics agency IBGE said on Tuesday. The index was slightly below the consensus estimate of 2.71%, undershooting expectations in each of the six readings this year.
The surprising downward trend for inflation reflected a slower-than-expected economic recovery in Brazil, which has failed to consistently bring down unemployment or sustain steady inflation after a brief upswing in the second half of last year.
Air fares, an especially volatile category, accounted for the bulk of the deceleration in March, although underlying inflation trends remained muted.
Inflation expectations for 2019 remain stubbornly below the central bank's goal, according to a weekly survey, vindicating its turn to a dovish stance.
After hinting earlier this year that it may be ending interest rate cuts, the bank last month said it planned to reduce its benchmark rate by an extra 25 basis points in May and keep it at a record-low of 6.25% while it weighs the economic outlook.
Below is the result for each price category:
March February - Food and beverages 0.07 -0.33 - Housing 0.19 0.22 - Household articles 0.08 0.03 - Apparel 0.33 -0.38 - Transport -0.25 0.74 - Health and personal care 0.48 0.38 - Personal expenses 0.05 0.17 - Education 0.28 3.89 - Communication -0.33 0.05 - IPCA 0.09 0.32.