Argentina central bank keeps benchmark interest rate at 27.75%
Thursday, April 12th 2018 - 08:59 UTC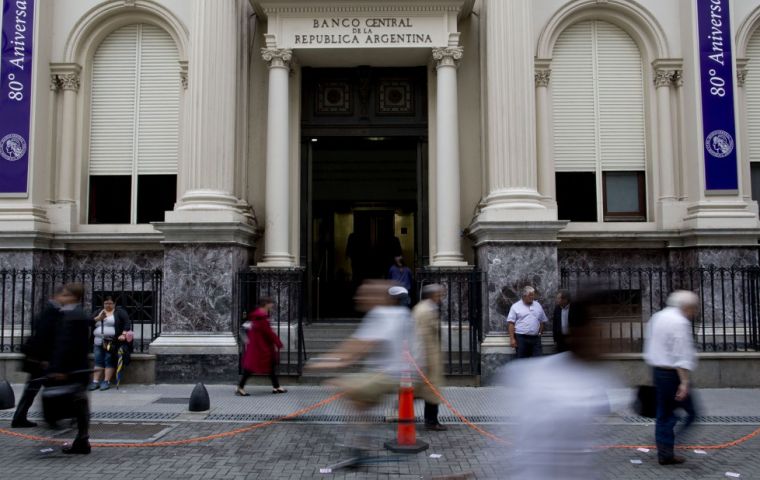 Argentina's central bank held its benchmark interest rate at 27.25% this week, the monetary authority said in a statement, noting that high-frequency indicators suggested core inflation would remain high in April, but below March's levels.

In a statement, the bank reiterated that inflation would begin to fall after a series of hikes in regulated prices end this month. It said it did not expect significant depreciation of the peso currency in the coming months, after it sold over US$2 billion in reserves this year to halt the peso's slide.

"However, currency intervention is a complement to and not a substitute for monetary policy," the central bank said, noting that it was "prepared to act by adjusting the monetary policy rate" if inflation does not decline after "transitory impacts" such as regulated price hikes pass.

Economists expect consumer prices to rise 20.3% in 2018, above the central bank target of 15%. Argentina's government is expected to publish March inflation data later this week.