South Georgia fishing licenses controversy headed to the High Court
Tuesday, April 17th 2018 - 09:02 UTC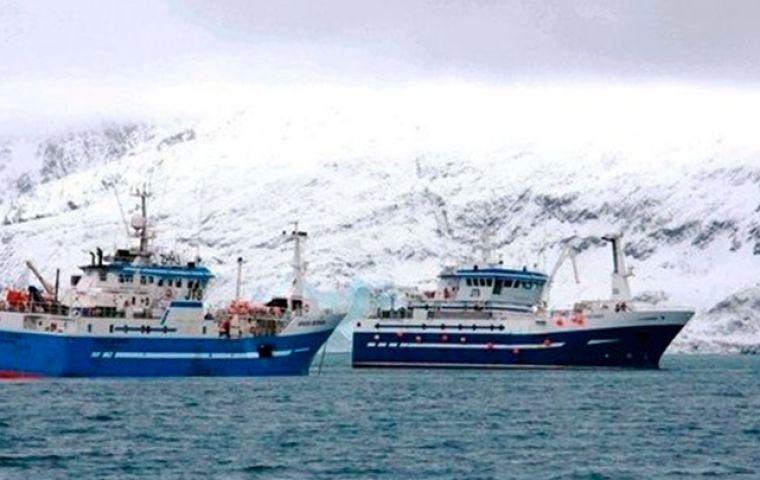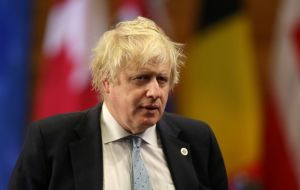 Under the heading of 'Betrayal' Fury as UK's bid for application to fish near the Falklands is Snubbed', Cyril Dixon from the Express reports that the head of South Georgia Fisheries company, Rupert Street will be going to the High Court in London to seek a judicial review on the decision which denied his company fishing licenses in South Georgia Islands.
The article claims that Mr. Street plans to launch a multi million pound battle of the South Atlantic by securing the rights to fish around the British Overseas Territory of South Georgia, near the Falkland Islands.
The Express says that the former Army officer applied for one of six lucrative permits to catch a restaurant favorite dubbed "posh cod", (tooth-fish), "but governors on the island awarded four of the licenses to Norway, one to Chile and one to New Zealand. With the advice and backing of the Foreign Office, they snubbed the only UK application".
The article then mentions that Mr. Street is now going to the High Court in London to seek a judicial review of the decision he sees as a Government betrayal of a key British industry.
Mr Street said he was stunned his bid was rejected by Foreign Secretary Boris Johnson and the Falkland Islanders. He believes that if he won the four-year license, worth an estimated £100million, he would use it to lead British fishermen out of the doldrums.
Mr. Street's counsel, Lawrence Power, is expected to try to convince James Lewis QC, Chief Justice of the Falkland Islands, that the decision-making process was biased and lacked transparency.
Mr Street said: "All I wanted to do is to build a decent business in fishing that is British, would pay tax in Britain and the Falklands, and create jobs.
"I submitted a 1,000-page document with my application for the fishing license and they rejected me in one page.
"I mean, we now have Brexit, which we are told is a wonderful opportunity to be in control of our own destiny – yet they say we are still not going to help you."
Finally the Express adds that a Foreign Office spokesman said: "The recent licensing round resulted in three of six licenses being awarded to British vessels, each flagged to the UK overseas territory St Helena, chartered and operated by a British company".