China opens its car manufacturing and market to foreign ownership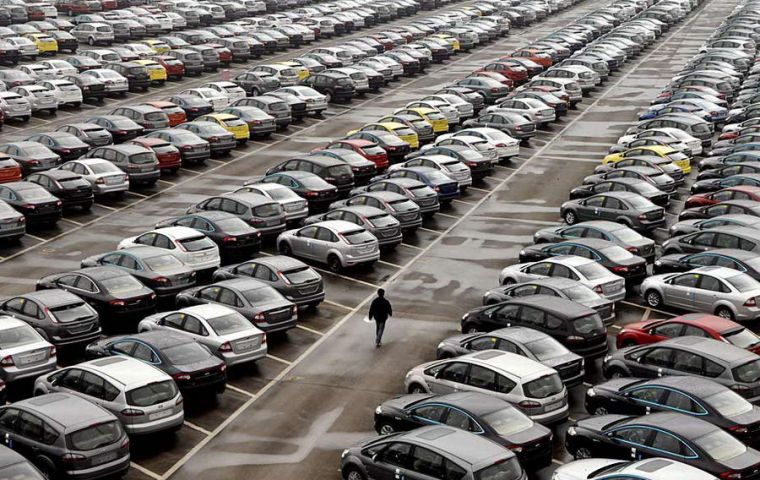 China will allow full foreign ownership of car firms by 2022 in a move that could open up the world's biggest car market. The plans will change rules that require global carmakers to work through state-owned partners. The US says this forces them to share technology with potential competitors.
The restrictions helped fuel its trade dispute with US President Donald Trump, but Chinese officials said the plans were not to ease tensions.
China's state planner said on Tuesday it would remove foreign ownership caps for companies making fully electric and plug-in hybrid vehicles in 2018, for makers of commercial vehicles in 2020, and the wider car market by 2022.
China imposed ownership restrictions in 1994, limiting foreign carmakers to owning no more than a 50% share of any local venture. The policy was designed to help domestic carmakers compete.
The relaxation of restrictions reflects growing official confidence in China's young but fast-growing carmakers and a desire to make the industry more flexible as the country promotes the development of electric cars.
Mr Trump has threatened tariff hikes on US$ 150bn of Chinese goods, partly in response to complaints that China puts pressure on foreign companies to hand over technology. There have been a series of tit-for-tat measures made by the two countries recently.
US tariffs on foreign steel and aluminum came into effect last month. China placed retaliatory duties on more than 100 US imports, including pork, fruit and wine, soon after. Further tariffs on US$ 50bn worth of the each country's products are in the offing.
China's President Xi Jinping vowed to open up parts of China's economy last week, warning against a "Cold War mentality". But on Tuesday China's Commerce Ministry ordered importers of US sorghum to post bonds to pay possible anti-dumping duties.