Chinese economy expands at an annual rate of 6.8% in the first quarter, says Beijing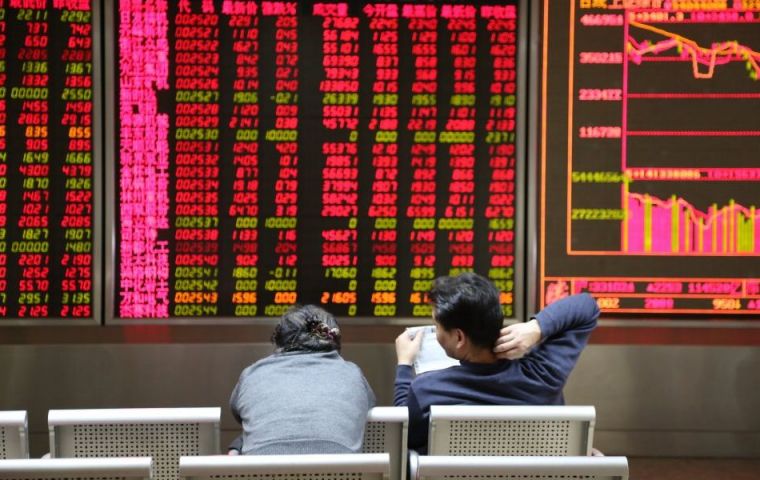 China's economy grew at an annual pace of 6.8% in the first quarter compared to the same period last year, according to official data, beating forecasts for the period. The growth figures for January to March were also above Beijing's 2018 annual growth target of "around 6.5%"
The data shows resilience in the world's second largest economy, helped by strong consumer demand. But concerns about China's economy - including rising debt levels - remain. The government has been fighting to contain ballooning debt and a housing bubble without hurting growth.
Amy Zhuang, China economist at Nordea Bank in Singapore described the first quarter growth figures as "solid" but also said there are signs that the positive momentum is weakening, likely due to the cooling housing market.
The growth figures come amid concerns about China's outlook for exports which has been clouded by rising tensions with the US, its largest trading partner.
Against this backdrop, Bo Zhuang, China economist at the research firm TS Lombard told the BBC that exports growth is the top growth risk in 2018.
And while Mr Zhuang said stock markets have already priced in significant risks of a trade war, his firm believes it is feasible and likely that a deal can be negotiated. As such, Chinese growth data through 2018 will be closely watched for any impact of tariffs proposed by the US.
Many China watchers advise caution with China's official GDP numbers.
Julian Evans-Prtichard, senior China economist at Capital Economics, said the official figures "need to be taken with a grain of salt as they have been implausibly stable in recent years".
"While we don't think China's economy is expanding as rapidly as the official figures claim, there is broader evidence to suggest that a recovery in industry did prevent growth from slipping too much last quarter."