All is ready for Paraguay Sunday's presidential election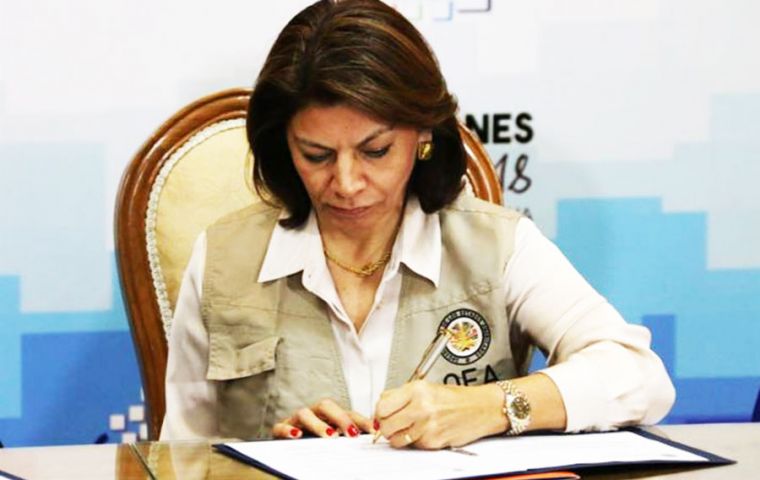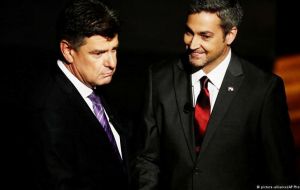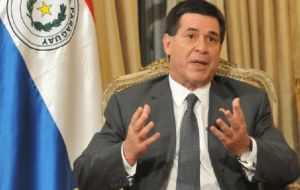 Former Costa Rican president Laura Chinchilla began this week her activities as head of the Organization of American States (OAS) mission that will observe Paraguay's April 22 elections. During an event at Paraguay's TSJE electoral court, Chinchilla and the president of the TSJE, Jaime Bestard, signed an agreement establishing the terms of the mission, which will include 39 observers from 14 countries.
"This agreement establishes the framework that we will use to launch our mission. It specifies the immunities and privileges granted to the observers, as well as the mission's reach and mode of operation," Chinchilla said during a press conference.
She explained that, throughout the week and up to the day of the election, the mission will observe "women's political participation, campaign financing, electoral organization, the use of voting technologies, as well as issues concerning electoral justice."
Chinchilla also said that, on election day, "observers will be deployed throughout the country and throughout the day to different polling stations."
According to the former Costa Rican president, once the election is over, the OAS team will prepare a preliminary report as well as a final, more detailed, report in which they will present their findings and recommendations.
"This mission's objective is to continue to contribute to the strengthening of Paraguay's institutions and elections," she said.
Chinchilla added that she is planning to meet several key actors involved in the election, in which Paraguayans will choose a president, vice president, members of Congress and provincial governors. This is the 14th OAS electoral observation mission to visit Paraguay.
The upcoming general election on 22 April takes place in an atmosphere of public apathy, with no signs of new political forces making inroads. Paraguayans are set to go the polls to elect a new president to replace incumbent Horacio Cartes, whose five-year term ends on 15 August 2018. Voters will also elect members of the two houses of Congress, 17 departmental governors and members of departmental councils, and Paraguayan representatives to the Mercosur parliament.
It will be a two-horse race for the presidency between Mario Abdo Benítez of the ruling Colorado Party (Partido Colorado: PC) and Efraín Alegre of the opposition Authentic Radical Liberal Party (Partido Liberal Radical Auténtico: PLRA), who heads the coalition Alianza Ganar, an alliance with the left-wing Guasú Front (Frente Guasu: FG).
Abdo Benítez issued a 12-point plan that is mainly a wish list to improve social services and reduce poverty. However, it did include a commitment to renegotiate the Itaipú Treaty with Brazil, which expires in 2023. He has also said he favors low taxation, support for commercial agriculture, and investment in infrastructure.
Outgoing President Horacio Cartes, who is seeking a Senate seat, will continue to exercise considerable power over the new administration, while pushing for constitutional changes that permit him to run again in the 2023 presidential election.
The incoming government is likely to maintain the business-friendly policies introduced by Cartes, such as low taxation and openness to foreign direct investment.