Drilling near the mouth of the Amazon banned by Brazil's environmental regulator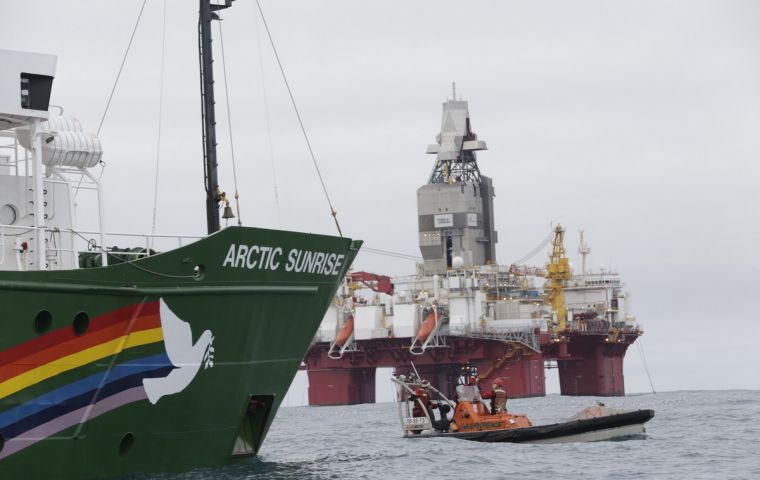 The public prosecutor's office in the northern state of Amapá recommended on Wednesday that Brazil's environmental regulator Ibama deny French major Total a license to drill for oil near the mouth of the Amazon.
The office said in a statement the company's environmental impact study was insufficient and warned that drilling in the area could result in the destruction of an ecosystem where a coral reef has been found.
Scientists aboard a Greenpeace ship have documented the existence of coral in an area off the northern coast of Brazil and Total's plans to drill for oil should be banned, the environmental organization said on Monday.
Greenpeace said on Monday that scientists aboard a ship have established that the reef extends further than previously thought and overlaps the perimeter of two blocks that Total plans to explore.
Total led a group including Britain's BP Plc and Brazilian state-run oil company Petrobras in buying five exploration blocks in the Foz do Amazonas basin in 2013, but the discovery of a massive coral reef just 28 kilometers from the blocks has thrown environmental approval for drilling by Ibama into doubt. As the operator, Total is responsible for applying for environmental licenses.
Some geologists say the area could hold up to 14 billion barrels of oil or more than the entire proven reserves in the Gulf of Mexico.
Environmentalists said potential oil leaks in the Foz do Amazonas basin, named for its location near the mouth of the Amazon river, could wreak havoc in the rainforest in Brazil's far northern Amapá state in addition to harming the reef.