Salisbury nerve gas incident: Uruguay rejects US suggestion to expel Russian diplomats
Friday, April 20th 2018 - 09:46 UTC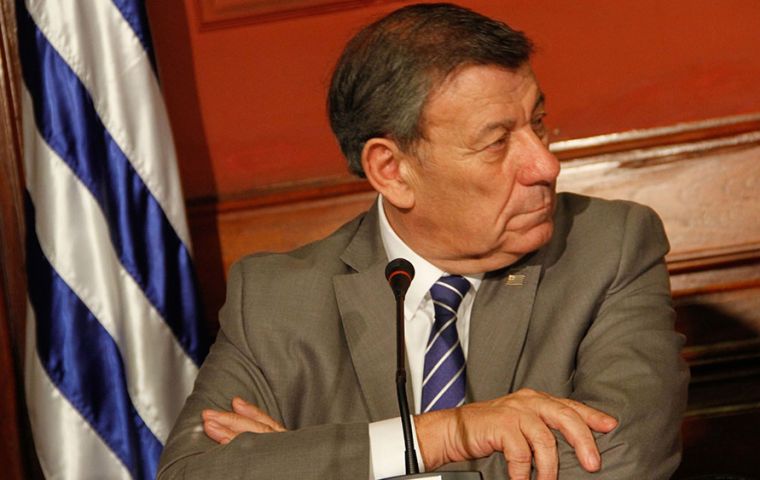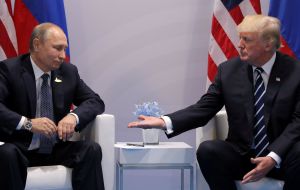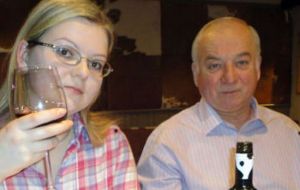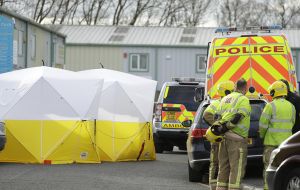 Washington's request that other countries also expel Russian diplomats is improper, Uruguay's Foreign Minister Rodolfo Nin Novoa said. "I did not take this request well, I said it was improper and it should not have been made," the top diplomat said as cited by the El Pais newspaper.
"Uruguay is an independent country and determines its relations with the world itself," Nin Novoa added.
The suggestion was made during a bilateral meeting in the framework of the recent Summit of the Americas held in Lima, Peru.
In late March, US President Donald Trump called on leaders of other countries to join Washington's decision to expel Russian diplomats. This step was taken in the wake of the poisoning of former Russian military intelligence (GRU) Colonel Sergei Skripal, who had been convicted in Russia of spying for Great Britain and later swapped for Russian intelligence officers, and his daughter Yulia, who, according to London, had suffered the effects of an alleged nerve agent in the British city of Salisbury on March 4.
Claiming that the substance used in the attack had been a Novichok-class nerve agent developed in the Soviet Union, London rushed to accuse Russia of being involved in the incident.
Moscow rejected all of the United Kingdom's accusations, saying that a program aimed at developing such a substance had existed neither in the Soviet Union nor in Russia.
However, the UK expelled 23 Russian diplomats and announced other restrictive measures against Moscow without presenting any evidence of its involvement in the incident. In retaliation to the UK's steps, Russia expelled 23 British diplomats, closed the British consulate general in the city of St. Petersburg and made the British Council shut down its operations in Russia.
On March 26, a number of EU member countries, the United States, Canada and Australia announced the expulsion of Russian diplomats in solidarity with Great Britain. In particular, Washington expelled 60 diplomatic workers and closed the Russian consulate in Seattle.
Moscow later announced retaliatory measures against counties that had expelled Russian diplomats. Russia expelled 60 US diplomats and closed the US consulate general in the city of St. Petersburg. The United Kingdom was requested to reduce the number of its diplomatic staff in Russia so that it would match the number of Russian diplomats in Great Britain.