Customs union debate in Commons on Thursday; Lords voted in support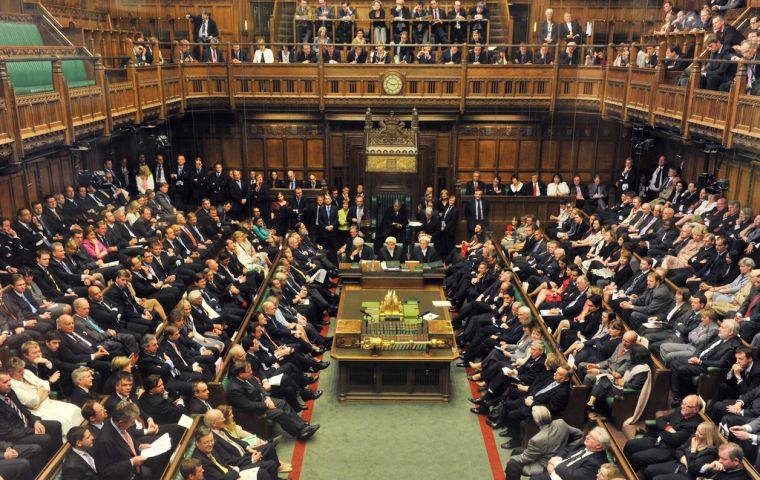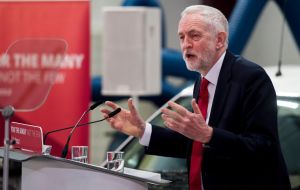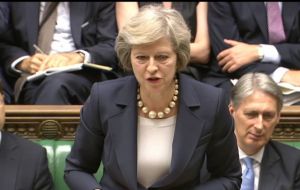 The UK government has restated its commitment to leaving the EU's custom union - ahead of a symbolic vote on the issue this week. Last Wednesday, the government suffered defeat on the EU Withdrawal Bill in the House of Lords - when peers voted in favor of staying in the customs union. As a result, MPs will get a chance to debate the proposal on Thursday..
A senior Downing Street source told the BBC the government's position would not change. "We will not be staying in the customs union or joining a customs union," the source said.
Labour has called for the UK to join a new customs union post-Brexit, saying it would leave the current one but negotiate a treaty afterwards that would "do the work of the customs union".
A customs union is when countries agree to apply the same taxes on imports to goods from outside the union. This means when goods have cleared customs in one country, they can be shipped to others in the union without further tariffs being imposed.
If the UK remains part of the customs union, it would be unable to strike trade deals with countries around the world. But supporters say it would help to keep an open border between Ireland and Northern Ireland.
Peers voted by 348 to 225 in favor of a plan requiring ministers to report on steps to negotiate a continued union last week. Although the vote was not binding, it secured a new debate in the House of Commons, where a number of MPs are expected to back the position. Again, the vote will not be binding.
On Sunday, cabinet members Sajid Javid and Michael Gove tweeted their backing for leaving the customs union. And on Monday, the Times reported that Theresa May was facing pressure from Brexit-supporting ministers over her plans on a future EU trade deal.
The paper said Brexit Secretary David Davis, International Trade Secretary Liam Fox, and Foreign Secretary Boris Johnson were concerned the prime minister's apparent favored option would "encourage Brussels to press for Britain to stay in a customs union after Brexit".
Dr Fox is due to speak about the opportunities of Brexit in a speech to the financial industry on Monday. In comments released beforehand, he said: "We will work with old allies and new partners across the world, utilizing the UK's economic strength and diplomatic prowess to forge new trading relationships.
"Ultimately, our task is to remove the unnecessary regulation, bureaucracy and red tape that inhibit the free trade in services. Whatever one's view on the referendum result, it must be acknowledged that, outside the EU, this country will enjoy a new degree of economic agility.