Repression and protests in Nicaragua do not mitigate: Daniel Ortega as Nicolás Maduro?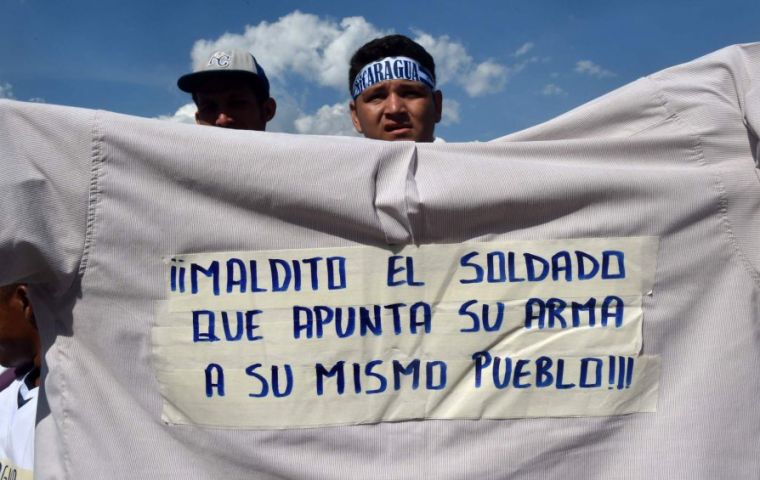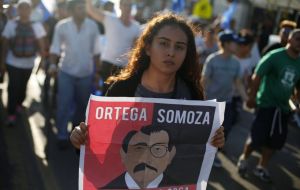 "Ortega and Somoza are the same thing" protesters in Nicaragua yelled last week against the government of Daniel Ortega, after the announcement of a Social Security's reform that unleashed a wave of protests marked by repression and excessive use of force by the authorities. Human rights organizations have announced that at least 30 people have died in the demonstrations, including students, police and a journalist. This surprise wave of civil protests suggests comparing the crisis in the Central American country with the lived in the Venezuela of Hugo Chávez and Nicolás Maduro for years.
Although the recent wave of protests in Nicaragua does not have -in its origin- a great resemblance to the protests that ended with 157 dead in Venezuela during 2017, the way in which protesters occupy public spaces and the forces of public order repress are similar.
Both in the Nicaraguan and Venezuelan cases, the protesters are young, mostly students who, for the most part, show no affinity with any party or political ideology. Both are combative and have been seen building barricades in the streets from which they defend themselves against the attack of the authorities.
After several deaths due to bullet wounds during the protests, police forces in Nicaragua have been accused of carrying firearms in civil demonstrations. As well as of using torture methods to the protesters arrested and to enter, firing, to university enclosures causing the death, according to the Nicaraguan Medical Association, of two students of the Polytechnic University of Nicaragua (Upoli).
"The policemen handcuffed us and hit our hands when we complained," said a demonstrator released on Tuesday who was arrested in a protest and transferred to La Modelo prison in Managua. "They dragged us and kicked us in the yard until we got inside and the inmates helped us."
During the waves of protests in 2014 and 2017 in Venezuela, similar excesses were observed, where organizations such as Amnesty International denounced serious human rights violations by the Bolivarian National Guard.
Both Nicolás Maduro and Daniel Ortega have been accused of exercising authoritarian mandates in which they have monopolized all public powers in order to protect themselves politically. Nevertheless, Ortega revoked on Sunday the resolution on Social Security that provoked the protests in Nicaragua while his Venezuelan counterpart responded, after three months of demonstrations across the country, establishing a National Constituent Assembly composed only of pro-government members.
Although Ortega revoked the resolution on Social Security, the protests did not stop and now they claim for the resignation of the Nicaraguan president. Both students and representatives of the opposition explained that "social security is no longer the issue, but freedom of expression, corruption, and many others are," stated the president of the Broad Front for Democracy (FAD), Violeta Granera.
However, the rhetorical reaction of the Nicaraguan government is not so different from that of the Venezuelan government at the time. Ortega denounces organizations of the international right to orchestrate a plot to remove him from power and makes them responsible for the deaths caused. "So much blood spilled and is not enough? They are like vampires claiming blood to nourish their political agenda," declared the vice president and wife of Ortega, Rosario Murillo. Maduro also spoke on the issue, warning in the midst of his campaign for the May 20 presidential election in his country that "Ortega faces a violent ambush that has already harmed the Venezuelan people and now does it to the Nicaraguan (...) The wisdom of the commander Daniel Ortega is going to triumph over the ambush that these violent groups have mounted."