Trade skirmish: China halts purchases of US soybeans, gives priority to Brazil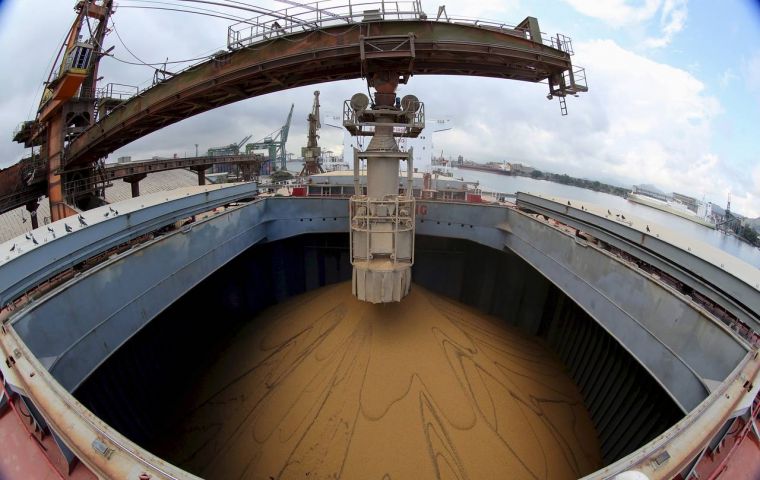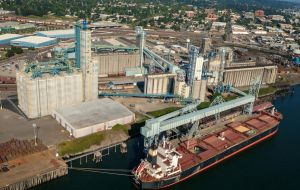 China's purchases of U.S. soybeans have come to a grinding halt, trade and industry sources say, as fears of further action by Beijing to curb imports of U.S. crops following last week's anti-dumping move on sorghum rattles the agriculture industry.
Buyers from China, which takes 60% of soybeans traded worldwide, have not signed any new deals to take U.S. beans in the last two weeks, according to a review of data published by the United States Department of Agriculture (USDA).
At stake are 3 million tons of soybeans - estimated worth about US$1.3 billion - for which deals have been signed but cargoes have yet to leave U.S. ports, traders say. Soybeans, crushed to make cooking oil and protein-rich animal feed ingredient soy-meal, were the biggest U.S. agriculture export to China last year at a value of US$ 12.3 billion, according to the USDA.
Several ships carrying U.S. sorghum originally bound for China have changed course since Beijing imposed hefty anti-dumping deposits on U.S. imports as trade tensions grow between the world's top two economies.
China's imports of U.S. soybeans fell 27% in March compared with the same month a year earlier, customs data showed on Tuesday, while purchases from Brazil jumped by a third.
However the decline in U.S. bean exports to China is also partly due to seasonal factors. Freshly harvested South American soybeans typically dominate the world trade in the first half of the calendar year, followed by the United States from September onwards.
The United States has also been losing market share in China due to poor quality of crop harvested at the end of last year following unseasonal rains and hurricanes.
Red-hot demand for Brazilian beans has driven up prices of South American cargoes, slicing into profits at processing companies in China.
Brazilian soybeans were quoted at US$ 467 a ton, including cost and freight, to China for June-July shipment, compared with U.S. cargoes priced around US$ 435 a ton, according to traders in China and Singapore. The usual price spread is around US$10 a ton.