Falklands' elected government after a Special Advisor for the coming C24 meeting
Monday, April 30th 2018 - 07:34 UTC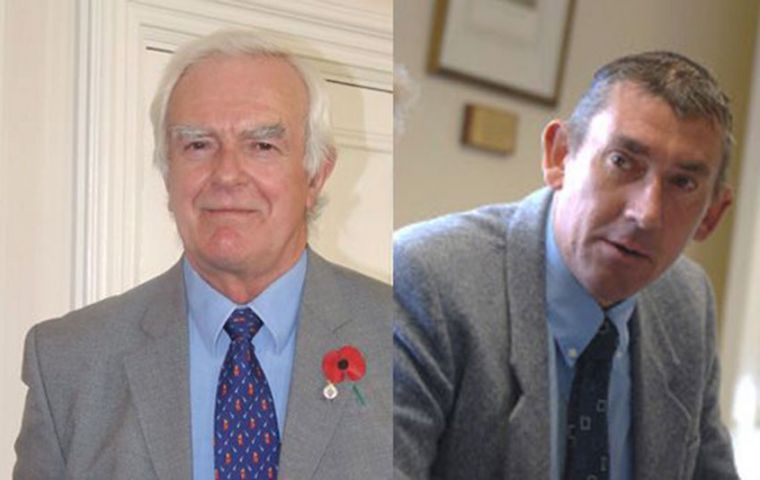 The Falkland Islands elected government are interested in recruiting a Special Advisor with a particular interest in global politics. The purpose of the Special Advisor is to support the two elected representatives of the Falklands that will be attending the annual meeting of the Special Committee on Decolonization (C24) scheduled to take place next 22 June at the United Nations.
According to a notice published in the latest edition of the Penguin News, Members of the Legislative Assembly, Roger Edwards and Ian Hansen will be attending the Special Committee on Decolonization (C-24) in June. The Committee was created in 1961 by the General Assembly of the United Nations to monitor implementation of Resolution 1514, also known as the 'Declaration on the Granting of Independence to Colonial Countries and People'.
Members are keen to take a representative from the Falkland Islands with them in the capacity as a Special Advisor. The ideal candidate will have an interest in the role of C24, global politics more broadly, and be prepared to provide practical support to MLAs during the visit.
Trip details: The C24 meeting will be held at the United Nations headquarters in New York on 22 June 2018. The successful Special Advisor will need to be available from 15 – 25 June (travel will be via the UK), as they will travel to New York for a week of meetings with UN Ambassadors, followed by the C24 itself.
Travel and expenses: The Falkland Islands Government will pay for flights, ESTA, accommodation and internal travel. Additionally reimbursement for usual expenses (meals, travel, etc.) will be provided as will a daily £100 tax-deductible allowance.
Interested?
• If you believe that you have what it takes to be a Special Advisor – and have a passport that is valid until at least the end of November – then please send a brief covering letter by way of application to Cherie Clifford: clerkofassembly@sec.gov.fk by Friday 11 May at 5pm.
• In your letter you should explain why you are interested in this trip, what expertise you have which you feel would benefit the delegation, and how you would make the most of this opportunity on a personal level as well as in terms of supporting the aims of the MLAs.
• Applicants who pass the first stage will be invited to meet with The Hon Roger Edwards, The Hon Ian Hansen and Cherie Clifford for a short introduction and interview.