Sajid Javid, second generation migrant appointed Home Secretary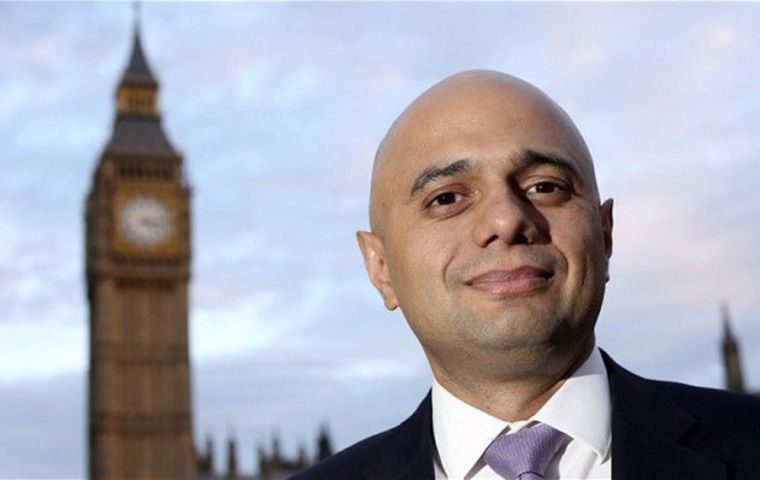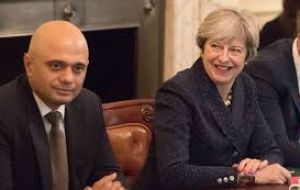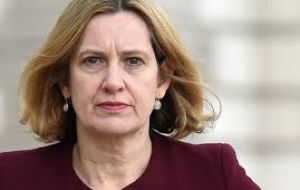 Sajid Javid has promised to "do whatever it takes" to put right problems faced by the Windrush generation after he succeeded Amber Rudd as United Kingdom's home secretary. Mr Javid said as a second generation migrant he was "angry" at the treatment of those caught up in the saga. He also disowned the "hostile environment" tag attached to the government's migration policy.
Labour said he would be judged on getting "justice" for people affected.
Facing MPs' questions for the first time as home secretary, just a few hours after getting the job, Mr. Javid said the difficulties faced by "longstanding pillars of the community" should never have happened, adding: "I thought that it could be my mum, my brother, my uncle or even me."
He told MPs: "I want to start by making a pledge, a pledge to those from the Windrush generation who have been in this country for decades and yet have struggled to navigate through the immigration system. This never should have been the case and I will do whatever it takes to put it right."
And he said he would not be using the phrase "hostile environment" to describe immigration laws introduced by Theresa May when she was home secretary.
He told MPs: "I think the terminology is incorrect, I think it's a phrase that is unhelpful and does not represent the values as a country."
Mr Javid was appointed after Ms Rudd quit on Sunday evening, saying she "inadvertently" misled MPs over immigration removal targets. Ms Rudd told MPs last week the Home Office did not have targets for removing illegal immigrants, but on Sunday The Guardian published a letter in which Ms Rudd set out her "ambitious but deliverable" aim to deport 10% more illegal immigrants over the "next few years" to Theresa May.
When asked if she should take some personal responsibility for her home secretary's resignation, Mrs. May said: "When I was home secretary, yes, there were targets in terms of removing people from the country who were here illegally.
"If you talk to members of the public they want to ensure we are dealing with people who are here illegally." She said she was "very sorry" to see Ms Rudd go, adding: "I think she can look back with pride as home secretary."
Mr Javid, a former investment banker and MP for Bromsgrove since 2010, has been communities secretary for about 18 months. The 48-year old, who previously served as business and culture secretaries, led the government's response to last year's Grenfell Tower fire disaster.
Sajid Javid is not particularly a close ally of the prime minister herself. He is not particularly an ardent Remainer - although his appointment retains the balance on the vital Brexit cabinet committee.
What he is, however, is someone who has already expressed public anger about the Windrush fiasco. He's also an experienced minister, who has been at several departments without major calamities.
However, he did face calls to stand down as business secretary over his response to the steel crisis in 2015 which saw Tata Steel cut thousands of jobs. And he is also, as he sometimes jokes about with pride, a Conservative story of aspiration and hard work, a boy from an immigrant family who worked hard - and had a portrait of Margaret Thatcher in his office.
Opposition parties have targeted Mrs. May - under whose Home Office tenure the "hostile environment" policy was introduced - over the Windrush row.
Ms Abbott said "all roads lead back" to the prime minister who, as the "architect of this crisis" - must come before the Commons to explain "whether she knew that Amber Rudd was misleading Parliament and the public last week".
"Many of the elements of this hostile environment originated under Theresa May and, most important of all, it was in 2014 that she passed legislation which removed the protection from deportation which up until then had applied to Commonwealth citizens," Ms Abbott told BBC One's Breakfast.
The SNP's home affairs spokeswoman Joanna Cherry said: "It is the prime minister who has created the fundamental reasons for the Windrush scandal."
Following Mr Javid's promotion, No 10 also announced former Northern Ireland secretary James Brokenshire was returning to the cabinet as housing, communities and local government secretary while International Development Secretary Penny Mordaunt would take Ms Rudd's other role as women's and equalities minister.