Dominican Republic drops Taiwan and establishes relations with Beijing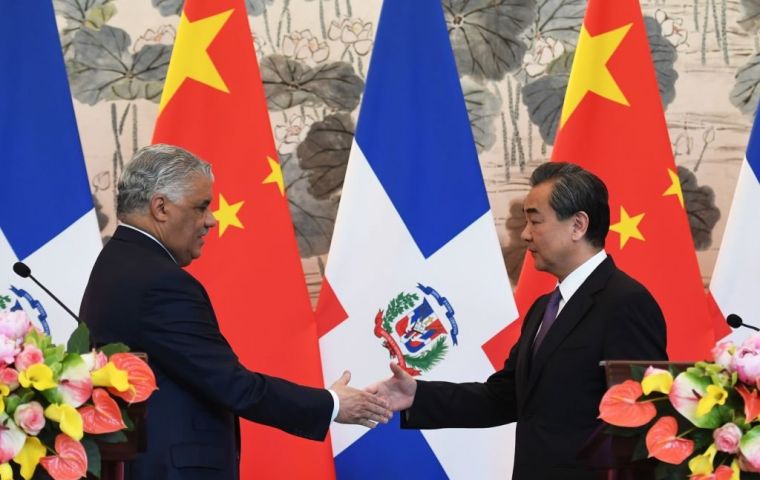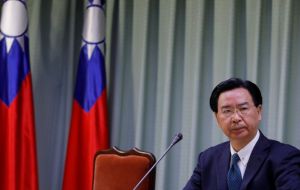 The Dominican Republic and China announced on Tuesday they were establishing diplomatic relations as the Caribbean country became the latest nation to dump Taiwan, leaving it with just 19 diplomatic allies around the globe. Taipei said it was "deeply upset" at the decision, which it blamed on "dollar diplomacy". The move deepens the island's international isolation while its giant neighbor flexes its economic and political might on the global stage.
The Dominican Republic said it believed its switch to ties with China would be "extraordinarily positive for the future of our country", in an official statement. "The Dominican Republic recognizes that there is only one China in the world, and Taiwan is an inalienable part of the Chinese territory," it added.
Taiwan is a self-ruling democracy which sees itself as a sovereign nation but has never formally declared independence from the mainland. Beijing considers it a renegade province to be brought back into the fold and is increasing international pressure to prevent any recognition of the island.
Beijing announced on Tuesday morning that it would exchange ambassadors with the Dominican Republic "as soon as practicable".
Taiwan's foreign minister Joseph Wu said the government "deeply regrets that Dominican Republic and China established ties on May 1". Wu added the ministry "strongly condemns China's objectionable decision to use dollar diplomacy to convert Taiwan's diplomatic allies" and accused Beijing of failing to honor its promises to those countries it had wooed away.
Its actions had damaged cross-strait relations and eroded trust, said Wu, who blamed China's financial incentives for ending Taiwan's 77-year alliance with the Dominican Republic.
According to diplomatic sources the move came after Beijing offered the Dominican Republic a US$ 3 billion investment and loan package.
Taiwan now has 19 diplomatic allies left — 10 in Latin America and the Caribbean, two in Africa, six small island nations in the Pacific and the Vatican.