Uruguay is presented in London as main gateway to Latin America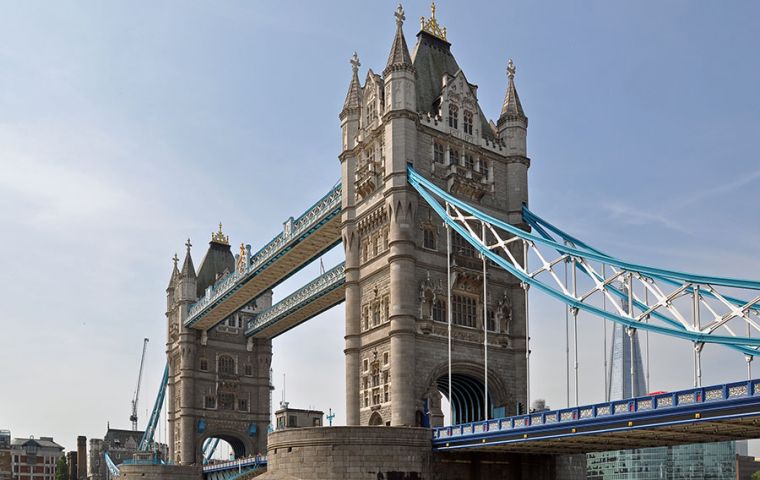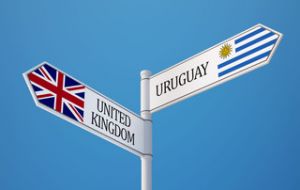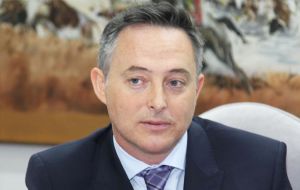 The mission is being organized by Uruguay XXI, the investment, export and country brand promotion agency, along with the British Embassy in Montevideo, the British-Uruguayan Chamber of Commerce and with the support of the UK Department for International Trade. The trade mission will be present between May 14/18.
The initiative includes business meetings, a promotional event of the country in Tower Bridge and the participation in the Foreign Direct Investment Expo that will provide access to potential investment companies.
This visit will comprise of several activities, including the participation in the Foreign Direct Investment Expo, a fair that allows countries and cities to connect with major British firms seeking to establish their operations abroad.
Uruguay XXI will have a stand that will show Uruguay as a strategic location to enter Latin American markets, while representatives of the agency will make a presentation on the benefits of investing in Uruguay. This will include information on regulations, tax incentives, highly qualified workers, the most advanced ICT infrastructure in the region as well as its sustained political and economic stability.
They will also explain how Uruguay has become the ideal destination for regional hubs, where companies centralize their commercial operations, information technology, administrative and logistics operations in the Americas.
During this mission, there will also be a country promotion event called "Why Uruguay? Latin America's Finest Business Gateway ", which will take place in the North Tower of Tower Bridge. This event will be purely to inform and show what Uruguay is all about to British investors.
Ian Duddy, British Ambassador to Uruguay, will be one of the guest speakers, along with Silvana Lesca Barolin, of the Uruguayan Embassy in the United Kingdom, and Ignacio Del, President of the British-Uruguayan Chamber of Commerce in Montevideo as well as representatives of Uruguay XXI, among others.
Additionally, business meetings will be held to facilitate access to potential customers in several sectors including pharmaceutical, retail, machinery and agro-technology. In all the activities, Irrazabal & Asociados, Ebizmarts, Jaume & Seré, BMS Latin America, Open Door Investments, International Corporate Creations, WTC Montevideo Free Zone, as well as the Department for International Trade and Foreign and Commonwealth Office will accompany.