Record inflow of international tourist to Mexico in the first quarter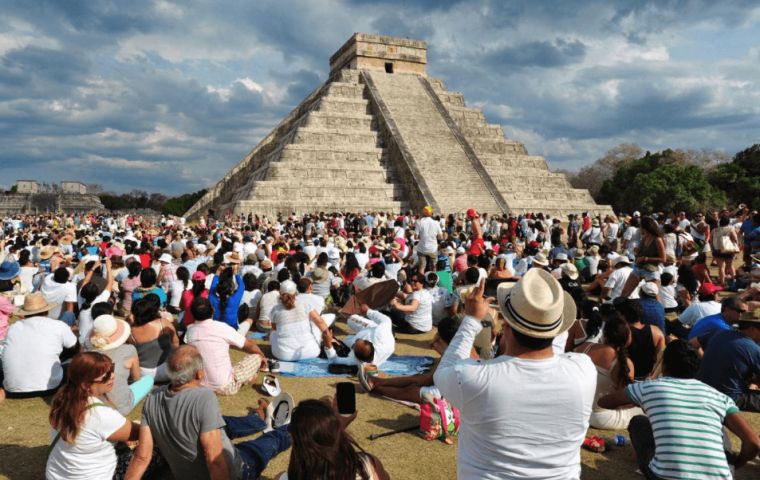 The number of international tourists to Mexico in the first quarter rose to a record high of 10.6 million, a 12.6% increase year-on-year, said the country's tourism ministry on Sunday.
"Only in the month of March, the flow of international tourists reached 4 million," said the ministry in a statement. In the first quarter of 2017, a total of 9.4 million foreign tourists visited Mexico.
The country also saw 6.217 billion U.S. dollars in tourism revenue for the first quarter.
However, the tourism ministry said that the average expenditure of international tourists decreased by 4.4% in the first quarter, to 533 dollars from 558 dollars.
In 2017, Mexico was ranked as the sixth most visited country in the world, with 39.3 million visitors, surpassing nations such as Germany, Britain and Turkey, according to Mexico's government statistics.
Mexican Tourism Minister Enrique de la Madrid told a press conference during a tourism event in Mexico City last week his country wants to attract more foreign tourists, especially those from China.