Nisman death was a homicide, rules Argentine federal appeals court
Saturday, June 2nd 2018 - 08:16 UTC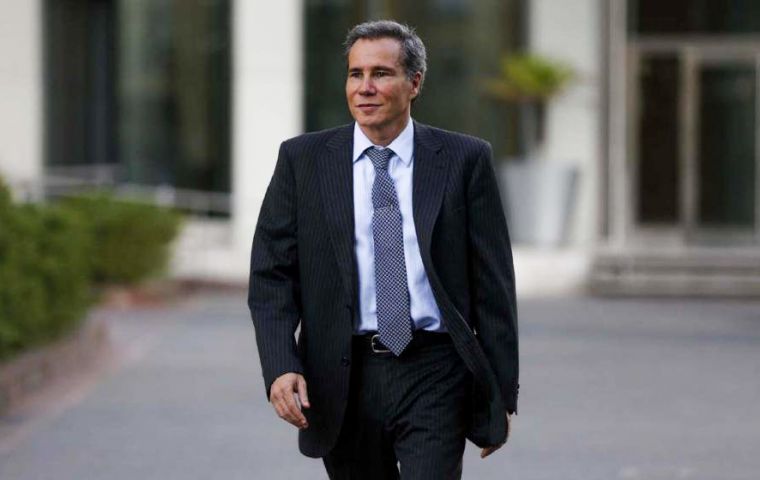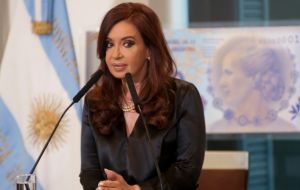 An Argentine federal appeals court confirmed on Friday that special prosecutor Alberto Nisman, found dead in 2015 while investigating a 1994 Jewish center bombing, was murdered.
The Federal Court of Buenos Aires said there was no doubt that Nisman's death was a homicide rather than suicide, and came as a "direct consequence" of his accusations that then-president Cristina Fernandez de Kirchner covered up Iran's role in the attack on the Buenos Aires AMIA center that left 85 dead and hundreds wounded.
The court called on the judge overseeing the case to focus on the investigation of the homicide "with the speed and seriousness that such a grave matter imposes."
Judge Julian Ercolini wrote in a 656-page ruling then that there was enough evidence to support foul play in the death of Nisman, who was discovered in his Buenos Aires apartment with a gunshot wound to the head, delivered at close range from a handgun found at his side.
Ercolini's ruling also pointed to one suspect in the death: Diego Lagomarsino, an IT employee in Nisman's office, who he said was a possible accessory to murder. Likewise the four members of the security forces responsible for protecting the ex attorney.
Nisman had previously accused the Iranian-backed Hezbollah terror group of carrying out the attack AMIA at the direction of Iran. He established how and when Iran commissioned the bombing and that Hezbollah recruited and dispatched the suicide-bomber, Ibrahim Berro, who drove the explosives-filled Renault Trafic van into the building on July 18, 1994.
The prosecutor later accused Kirchner and other officials of agreeing to ignore Iran's involvement in exchange for commercial benefits for Argentina, in violation of the country's penal code and the independence of the judiciary.
Nisman's body was found on January 18, 2015, hours before he was to present evidence to Argentine lawmakers against Kirchner. His death was initially ruled a likely suicide.
In November special prosecutor Eduargo Taiano, probing Nisman's death, had requested that it be investigated as a murder, after analyzing a report produced in September by forensic investigators from the country's border patrol guard, or Gendarmerie.
Taiano asked to interrogate Lagomarsino as a participant in an assassination plan. According to the prosecutor, Lagomarsino provided the gun that was used to prepare a fake suicide scenario.
In January 2015, Lagomarsino said he went to Nisman's apartment to give him a "very old" .22 caliber pistol to protect himself after Nisman expressed fears that he was being targeted by supporters of Cristina Kirchner. Hours later, Nisman was found dead by a bullet from that gun fired at point-blank range above his right ear. Lagomarsino has so far been charged only with lending the pistol to Nisman.
The prosecutor also requested an investigation of the police guards that handled security for Nisman. Four members of the team of 10 guards were charged with non-fulfillment of duties. In March judicial authorities announced that Cristina Kirchner will face trial on charges she covered up the role of Iranians in the bombing.
Eleven other former officials and people close to Cristina Kirchner's government will also be tried on charges of cover-up and abuse of power, Federal Judge Claudio Bonadio said in a ruling released by Argentina's official CIJ Judicial Information Center. The trial date has not been set. Cristina Fernandez de Kirchner, who was president in 2007-2015, denies any wrongdoing or involvement in any cover-up involving Argentina's worst terror attack.