Truckers strike is estimated to have cost Brazilian agriculture some US$ 1.77 billion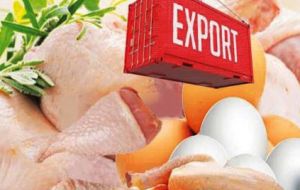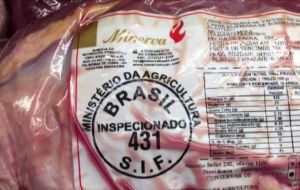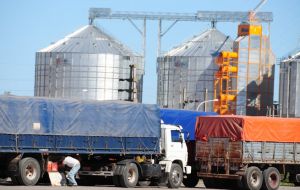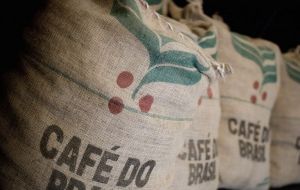 The 10-day-long Brazilian striking truckers protests are winding down and companies from meatpackers to soy crushers are resuming operations. Some problems persist in some sectors and will need time to recover. Primary estimates of losses for farmers' sector could reach US$ 1.77bn
Of 167 poultry and pork meat-producing plants that halted operations, 163 have restarted. The rest are expected to be back up this week. Since the truckers' strike began on May 21, meat exports have fallen by 135,000 tons, said industry group ABPA. At least 70 million chickens of a total flock of 1 billion have been culled as feed failed to reach farmers.
Initial ABPA estimates are 3 billion reais (US$ 798 million) in losses. Brazil is the world's biggest chicken exporter. It shipped 4.3 million tons of chicken meat in 2017, according to ABPA. Pork exports totaled around 693,000 tons last year.
Brazilian beef processors have lost an estimated 40,000 tons of potential exports worth US$ 170 million since the strike began, trade group ABIEC said. Brazil is the world's top beef exporter. In 2017, exports totaled 1.53 million tons.
Terminal operators at Latin America's largest port Santos said over the weekend that the arrival of trucks arriving or leaving the port was "normalizing." Goods transported on rail have been unaffected by the dispute, but rail shipments account for only a small part of Santos' total volume.
Analysts and industry groups said many mills in the main sugar cane belt managed to get diesel supplies on Tuesday and Wednesday for machines to resume cane harvesting after some days without any field work. At the height of the protest, hundreds of sugar mills in Brazil's center-south region, the world's largest sugar cane belt, were shut. Once harvesting resumes, plants can restart production of sugar and ethanol. Brazil is the world's largest sugar exporter and foreign shipments in 2017-18 totaled 22.5 million tons.
Soybean exporters mulled declaring force majeure on shipments, a contractual clause that releases them from obligations because of events beyond their control, according to
Anec, a trade group representing grains exporters such Archer Daniels Midland Co, Louis Dreyfus Company and Cofco International
Ships were anchored off Santos waiting for grain to arrive at the port so they could load it for export. The demurrage costs for delayed shipping would be "very large," Agriculture Minister Blairo Maggi said. ADM spokeswoman Jackie Anderson said that though the recent disruption is still impacting the arrival of raw material to our local processing facilities and ports, and our ability to ship soybeans and finished products to our domestic and export customers, we expect to return to normal operations as the situation continues to progress.
The U.S. Department of Agriculture has forecast that Brazil will export around 72 million tons of soybeans this year. All 63 soy crushing units that ground to a halt in Brazil due to a lack of supplies were back in operation, industry group Abiove said. The group speaks on behalf of members such as top global grains merchants Bunge Inc and Cargill, who have plants in Brazil. Some could resume activities in the next few hours if road blockades are lifted and trucks can deliver beans.
Exports from the world's largest coffee producer in May are likely to total 900,000 60-kg bags fewer than expected due to the protests that hampered transport to ports, according to exporters' association Cecafe. The group said that the protests had caused financial losses estimated at 560 million reais (US$ 150 million) in lost export sales and port costs. Brazil is the world's top coffee exporter. Shipments of green coffee totaled 27.3 million 60-kg bags in 2017.
Losses to Brazilian farmers so far during the truckers' work stoppage are estimated at 6.6 billion reais (US$ 1.77 billion), said Brazil's CNA farm lobby. It could take farmers six months to a year to recover from the impact of the protests.