Falklands fishing companies launch new website and promotional video
Wednesday, June 13th 2018 - 09:23 UTC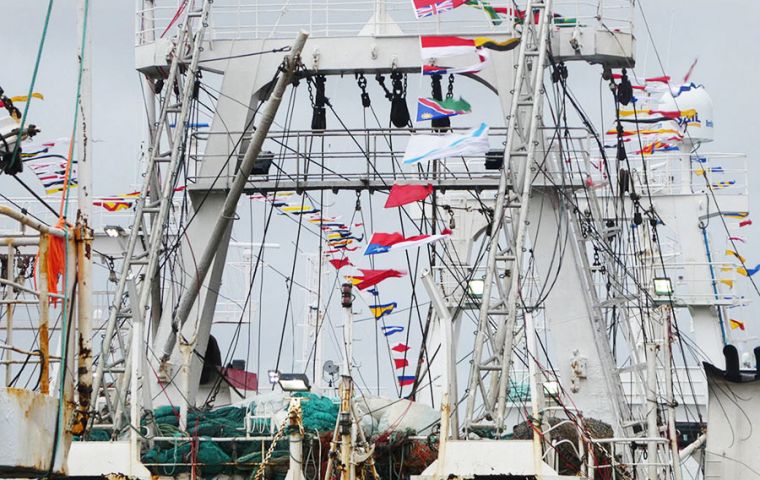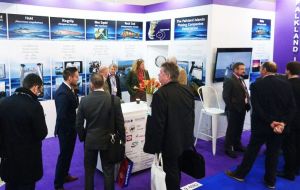 The Falkland Islands Fishing Companies Association, (FIFCA) hosted a reception at the Historic Dockyard Museum in Stanley on Thursday the 31st May to launch their new website and promotional video. In attendance were invited guests that included HE the Governor Mr Nigel Phillips CBE along with Members of the Legislative Assembly, representatives of the Falkland Islands Government Fisheries Department, FIFCA members as well as the local media and press outlets.
The idea of the event was to further raise the profile of the Falklands fisheries both domestically and internationally effectively re-branding the Association. Both projects started in late 2017 and had to be completed in time for the Global Seafood Expo 2018 that took place in Brussels in April, where it was premiered. It was very well received drawing scores of people to the Falkland Islands stand, where people watched it in its entirety, and stayed to ask questions about the Falklands afterwards.
The old video has been replaced by a new fresh 15 minute clip that showcases the Falklands fisheries, from catch to plate and includes comment from the Chair of FIFCA, local businesses, and Government representatives alike. It also showcases the Falkland Islands themselves with some spectacular footage of sea and landscapes. Recognition was paid to the Agricultural industry, which is still a vital business sector to the Falklands today. The video was collaboration between FIFCA, with direction given by Executive Secretary, James Bates, and local the local television company FITV.
James Bates said that work is already underway to produce another video for two years' time as we seek to always keep up to date and current.
During the reception, members of the Legislative Assembly commented by saying that not only was it the best promo video they had seen for the fishing industry, but it was also the best they had seen that promotes the Falkland Islands.
Re the web-site, we took a look at the old one and whilst it served a purpose, I felt could have solved a lot more by way of promoting our industry, providing information into management, history, conservation, protection, membership and most importantly an overview of the products that the Falkland Islands commercially fish for. We have produced a clean, fresh and professional looking web-site that we are all proud of. www.fifca.co.fk This too was a collaboration between FIFCA and a UK based designed team.