Lord West claims Royal Navy does not have enough vessels to look after the EEZ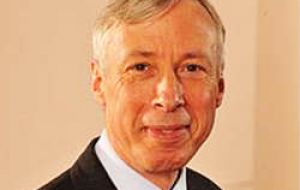 The former head of the Royal Navy has warned of a developing negative situation over the number of ships available to patrol Britain's coastal waters post-Brexit. Labour's Lord West of Spithead told the Lords at question time there were not enough vessels to look after the inshore waters and the exclusive economic zone.
Calling for an urgent study, the former chief of naval staff and First Sea Lord said: "This will be a crisis post-Brexit unless something is done urgently."
Defense minister Earl Howe said the Joint Maritime Operations Coordination Centre (JMOCC) was responsible for making an overview of where "appropriate assets are and seeks to coordinate their support".
But Lord West said he remained concerned that there wasn't a single figure in operational command of the JMOCC "and if there is a clash of options of where these units should be used, with nine departments all talking about it, it will be like ferrets in a sack".
Lord West also warned that funding for the coordination centre for dealing with incidents in the UK's territorial waters did not seem at all secure beyond next April. "Can we have an urgent study into the number of craft and ships available for these tasks of looking after our inshore waters, our borders, the exclusive economic zone, because there are clearly not enough of them," he said.
Lord Howe said the coordination centre was fully funded for the current financial year but all contributing government departments were committed to it and the work it did.
"In its short life since October last year it has very much proved its worth in terms of coordination," he told peers.
Lord Howe told later questioners that UK Border Force had introduced six new coastal patrol vessels in addition to the five cutters already in service, and ministers were looking at "future needs across the piece".