Maradona comes out in support of Messi and his missed penalty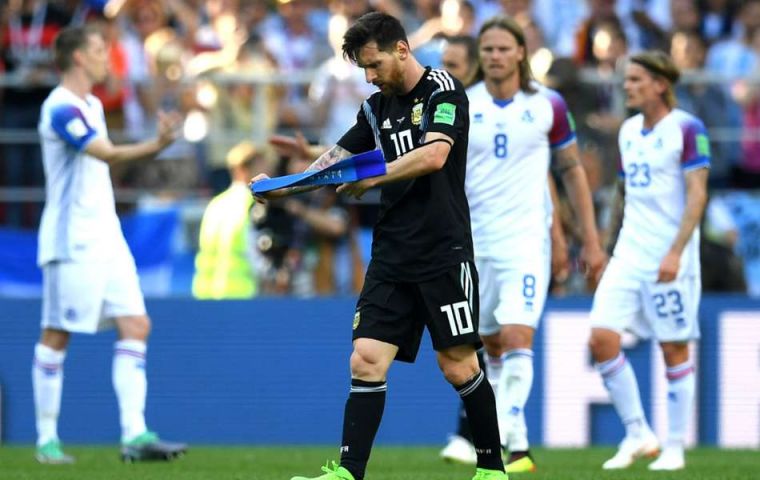 Argentina's Diego Maradona has come out to defend Lionel Messi after the Barcelona attacker missed a penalty in his team's draw against Iceland on Saturday. Speaking to Telesur, the 1986 World Champion said: "I missed five penalties in a row and I was still Diego Armando Maradona.
"The game and the two points lost by the team are not down to his penalty. He showed his face and gave everything he had to give. The 'kid' did his duty. Seeing him on the field, he was pretty p****d off. Just like I would have been," said Maradona.
Messi's penalty was saved by goalkeeper Hannes Halldorsson in the 64th minute of a game that ended 1-1. Messi has now missed four of his last seven penalties.
"Obviously it hurts me to have missed the penalty. I feel responsible for not having been able to take the three points. I have no doubt that a goal from the penalty kick would have changed everything," admitted Messi after the game.