Brazil eases rules in oil industry to boost production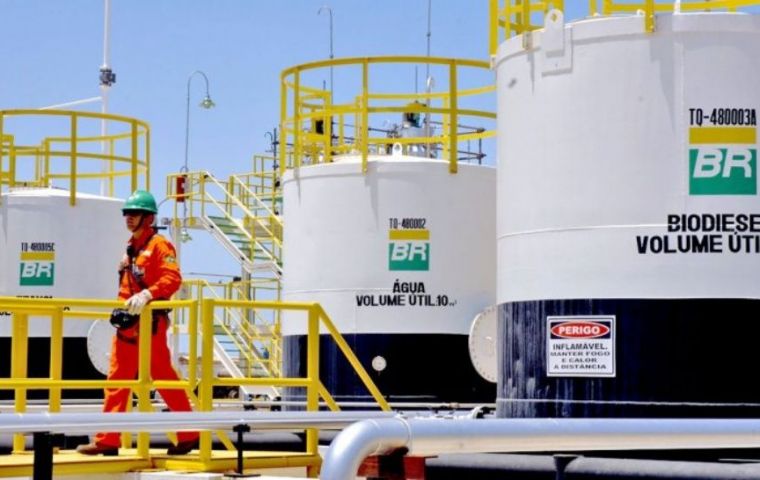 Brazil's move to ease rules forcing oil producers to buy from domestic suppliers means Latin America's top producer will be able to sustain output of 5 million barrels per day (pbd) by the mid-2020s, compared to just 3.7 million bpd under prior rules, consultancy Wood Mackenzie said in a report on Wednesday.
Brazil's embattled center-right President Michel Temer's administration has moved to loosen local content rules that dictated what percent of certain equipment and services must be provided locally.
The shift in rules may be short-lived. Whoever wins wide-open presidential elections in October will be able to appoint a new director to head oil regulator ANP from December 2020 with the power to shape policy toward the industry.
The tough local content requirements were aimed at bolstering Brazilian industry but such firms often lagged global rivals in technical expertise. That, together with strong unions and tough regulations, forced many oil firms to choose between incurring high penalties for violating the rules or waiting years more to get oil production online, Wood Mackenzie said.
Petrobras also banned top offshore construction companies - most of which were domestic - from working with it after a graft investigation revealed company officials received bribes by contractors inflating costs for the state-controlled oil company.
Prior local content rules "amounted to an additional [exploration and production] tax, creating bottlenecks that delayed the development of a strong domestic industry," the report said, as most companies opted to pay high fines to speed production.
ANP received 230 requests for waivers from companies seeking exemptions from the oil rules arguing they could not meet the requirements based on Brazilian market conditions, the agency said. But in 2017 and 2018, under Temer, fines have been reduced by 40 to 75% depending on the category. Local content requirements also have been lowered to match levels that operators were able to achieve.
The world's biggest oil companies have bid aggressively in recent auctions to lock in access to the country's coveted offshore pre-salt play, where billions of barrels of oil are trapped beneath a thick layer of salt under the ocean floor.