Infantino praises Russia and Putin for "the best World Cup ever"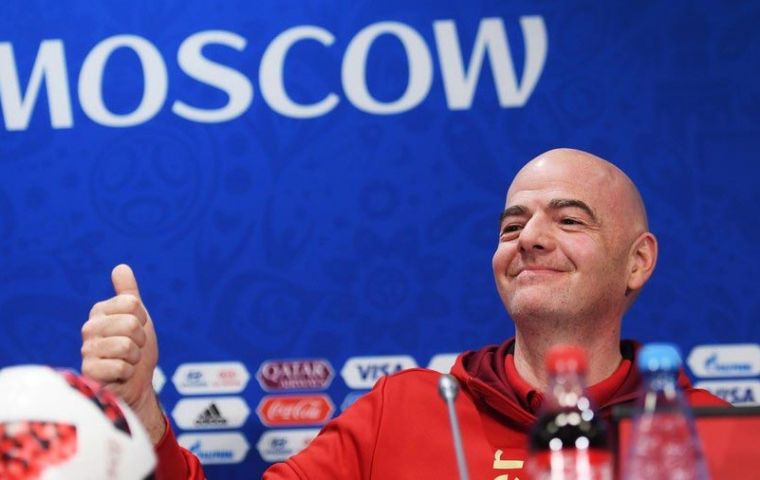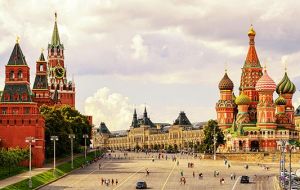 Gianni Infantino praised the organization of the Russia World Cup and restates that the first Middle East host could expand the tournament. Speaking at FIFA's closing press conference of the four-week World Cup, the FIFA president said: "For a couple of years, I was saying this would be the best World Cup ever, today I can say it with more conviction because I lived it and you lived it. It is the best World Cup ever."
A slew of thrilling football matches, including big upsets both at the group stage and in the knockout phase, have lit up the tournament. World Cup visitors have widely praised the Russian hospitality; while there have been no major crowd control and security issues.
Commenting on Russia's hosting success Infantino commended everyone "involved in the participation, the organization of the World Cup", making sure to thank the Russian government and president Vladimir Putin as well as the volunteers. He insisted that the 2018 World Cup had improved Russia's image on the global stage.
"Everyone who has come here has discovered a beautiful country, a welcoming country, a country full of people who are keen to show to the world that what maybe sometimes is said, well, is not actually what happens here," he told reporters at the press conference.
"Russia has become a real football country, a country where football is not only the World Cup, which is organized at an excellent level, but where football has become part of the country's DNA and the country's culture."
He added: "We had 98% occupancy of the stadiums, one million fans from abroad to discover this country, more than three billion viewers on television and there will certainly be one billion for the final."
The FIFA president hailed the success of video assistant referees (VARs), a system making its World Cup debut. Despite some criticism at the start of the tournament, and skepticism in the media, the VAR system appears to have worked out well for world football's governing body.
"It's accepted. It's working. This is progress, this is better than the past. VAR is not changing football, it is cleaning football, making it more honest and transparent and helping referees to make the right decisions," Infantino said.
Speaking about the possibility of a 48-team World Cup tournament, Infantino indicated that there was no certainty it would happen for the Qatar 2022 showpiece. FIFA has already approved the new expansion plan from 32 teams for the 2026 World Cup in the U.S., Canada and Mexico.