Argentina consumer prices rose 3.7% in June and reach 29.5% in twelve months
Wednesday, July 18th 2018 - 07:38 UTC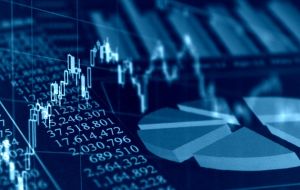 Consumer prices rose 3.7% in June in Argentina, official data showed on Tuesday. That brought 12-month inflation to 29.5%, up from 26.3% in the 12 months through May, the INDEC national statistics bureau announced, which makes it the highest monthly recorded figure of the last two years.
June's figure – which was led by increases in transport (5.9%), food and non-alcoholic beverages (5.2%) and healthcare (4.3%) – means that prices have risen 16% in the first half of the year alone, and the 29,5% annual inflation over the last 12 months makes it one of the world's highest registered rates.
Wholesale prices also increased 6.5%, indicating prices are likely to continue rising in July. Core inflation last month stood at 4.1%, also the highest recorded since 2016.
Last December, the Argentine government set a 15% target for the whole of 2018, though officials were forced to lower expectations following the impact of the peso's fierce devaluation in the second quarter, which saw it drop by 30%.
This prompted the administration of president Mauricio Macri to seek a US$50-billion financing deal with the International Monetary Fund (IMF).
INDEC's latest data means the government's original target has now been surpassed in the first six months of the year alone.
Private consultancy firms have predicted that annual inflation will come in at around 30% and forecast lower rates of growth.