EU, Mexico and Canada warned they will retaliate if US imposes new tariffs on cars and autoparts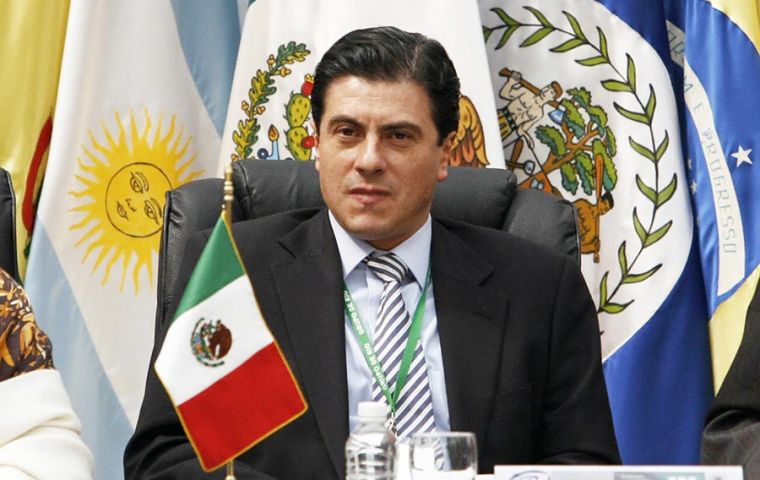 The European Union, Mexico and Canada have said they will retaliate against the US if the White House places new tariffs on foreign cars and vehicle parts. The countries delivered the warning on Thursday to a panel examining whether to recommend the taxes on grounds of national security.
US President Donald Trump ordered the Commerce Department to investigate the move in May. The idea has also prompted widespread opposition in the US.
More than 2,000 comments were submitted in response to the inquiry, with major US car-makers such as General Motors submitting responses alongside ordinary car enthusiasts worried the measures could raise the cost of parts for antique cars.
At Thursday's hearing on the matter, Mexican Ambassador Geronimo Gutierrez Fernandez said imports from his country did not threaten national security.
"We will remain vigilant for any unjustified trade restriction and will exercise our rights to ensure that the Mexican automotive industry is not adversely affected," he said.
The Mexican ambassador was one of more than three dozen representatives scheduled to testify, most of whom oppose the measure, which represents one of the most sweeping Mr Trump has proposed.
Canada and the EU also said they are preparing counter-measures, which would add to retaliation already in place in response to US tariffs on steel and aluminium.
Jennifer Kelly, research director for the United Auto Workers union, noted significant job losses in the US car industry over the past two decades, but said the US should consider "targeted measures".
"We caution that any rash actions could have unforeseen consequences, including mass layoffs for American workers, but that does not mean we should do nothing," she said.
The US imported more than US$ 200bn in foreign cars and trucks last year, almost 80% of which came from Mexico, Canada, Japan and Germany.
Foreign car companies like BMW and Toyota also represent some of the industry's biggest employers in the US, while more than US$ 100bn worth in auto imports enter the country each year.
Car firms say the tariffs, which could be as high as 25%, would cause the price of a car imported into the US to increase by an average of almost US$ 6,000, and a US-made one to go up by about US$ 2,000.
They also say tariffs would lead to less investment in the US and job cuts.
The Peterson Institute for International Economics has warned the tariffs, even without retaliation, could lead to the loss of 195,000 US jobs.