Falklands Development Corporation has a new Development Manager, Michael Poole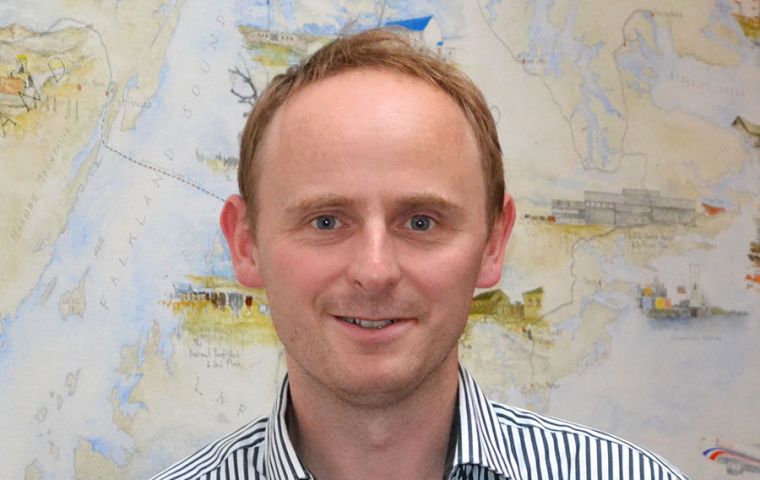 The former Member of the Falkland Islands Legislative Assembly, Michael Poole took up the position of Development Manager at the Falkland Islands Development Corporation at the start of the month, heading the Business Development team.
As Development Manager, Michael will be working closely with the Falklands' business community, providing business advice, access to finance and on-going management support with project delivery.
FIDC's Managing Director, Martin Slater, said, " Everyone at Shackleton House is very pleased that Michael has joined our committed and experienced team.
"Michael's extensive skills and ability will help deliver the aims and aspirations set out in FIDC's Business Plan, and support the development of new proposals and projects."
Mr Poole said: "I am delighted to join the team at FIDC and look forward to working with the local business sector to continue to see it grow and develop the way it has in recent years."
Mr. Poole is also a former manager for the KEM Hospital.
Michael spent the last academic year as a Chevening scholar at the London School of Economics (LSE) where he studied for an MSc in Public Policy & Administration. Chevening is the UK Government's international awards scheme. It is funded by the Foreign and Commonwealth Office and partner organizations.
Another to have joined the team is Ismael F. Cruz Aravena who started this month on a full-time contract, tasked with supporting the Development and Strategic Projects teams.
Mr Cruz Aravena will be employed on tasks such as administrative, operational, public relations, project management, business analysis and strategic planning, whilst working to a comprehensive 2-years training and development plan for his future career.
In related news it was announced that East farmer Paul Phillips has been appointed to the Falkland Islands Development Corporation Board as a Co-opted Member. (Penguin News).