Cristina Fernandez anticipates a Senate vote and agrees to have her properties searched
Wednesday, August 22nd 2018 - 06:31 UTC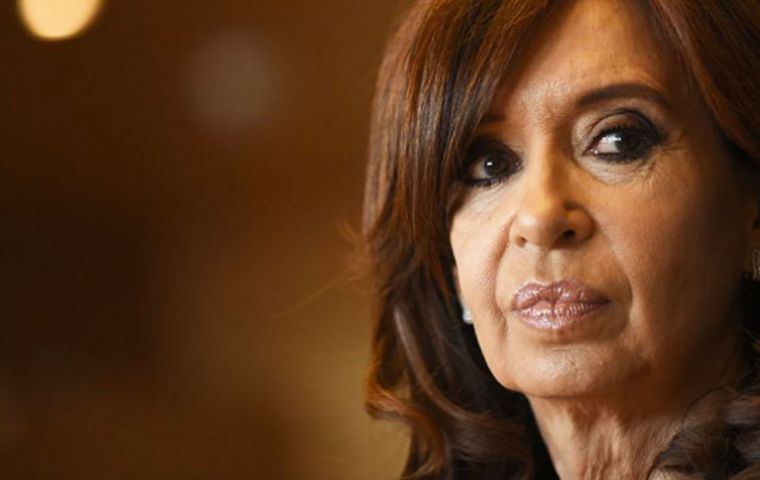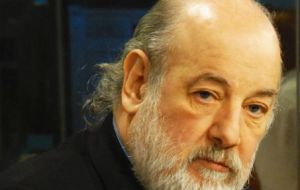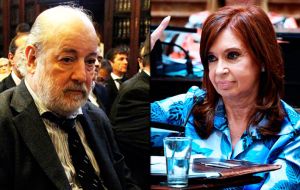 Former Argentine President Cristina Fernandez agreed on Tuesday to allow investigators to search properties belonging to her as part of a corruption case in which construction company executives have said they paid bribes for government contracts.
The scandal is of importance to next year's presidential election, in which Cristina Fernandez may try to unseat Argentina's current leader, Mauricio Macri, whose popularity has fallen as the economy slips into recession and inflation soars.
The scandal exploded this month when a local newspaper revealed that a chauffeur employed by the Cristina Fernandez administration said he kept records of cash deliveries from construction executives to government officials from 2005 to 2015. The ex president denies wrongdoing and has immunity as a senator.
"I have no problem with the Senate authorizing what has been asked for by (judge Claudio) Bonadio," Cristina Fernandez tweeted, referring to the judge in charge of the case, who has requested her three homes in Buenos Aires City, Rio Gallegos and Calafate, be searched for evidence.
"But I want to make clear that my decision should in no way validate the irrational measures taken by Bonadio in his prosecutorial crusade against me," she tweeted.
This Wednesday Congress is scheduled to consider removing her immunity, and searching her properties, after two previous failed attempts. However this time given public opinion pressure Senators are expected to vote the judicial demand and Cristina Fernandez anticipating the result called on the Senate to remove her immunity and for her to be prosecuted.
Cristina Fernandez second term ended in 2015 when she was succeeded by Macri, whose orthodox policies are at odds with her efforts at increasing government control of the economy.
More than twenty executives and officials from Cristina Fernandez's administration have been arrested. The current corruption investigation by Judge Bonadio covers a decade, 2005/2015 and includes Nestor Kirchner's mandate, 2003/07, who was succeeded by his wife Cristina Fernandez de Kirchner, 2007/2015.
The ex president claims she is being persecuted by Macri, and accuses him of using the scandal to distract media attention from an economy hobbled by inflation running at more than 31% annually and has forced Argentina to appeal to the IMF for a US$ 50bn stand-by support credit.