Argentina's economy contracts in June for the third month running
Friday, August 24th 2018 - 08:50 UTC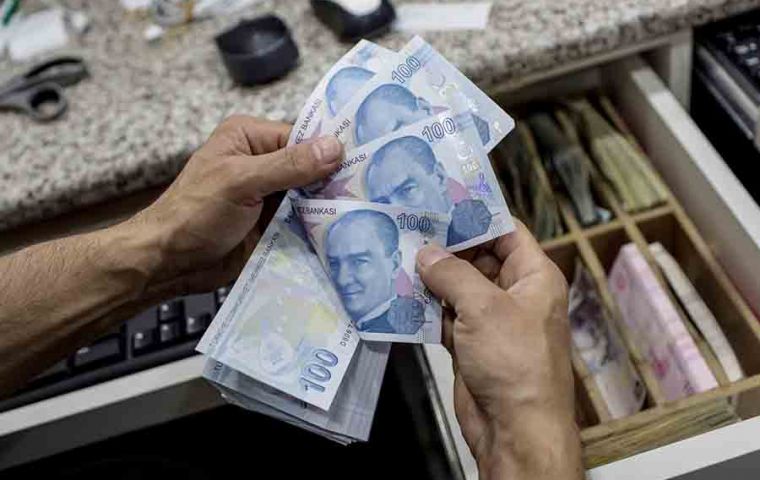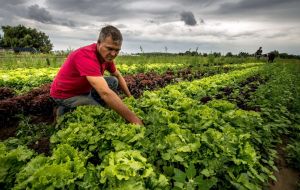 Argentina's economy contracted 6.7% in June compared with the same month last year, and 1.3% compared with May, government statistics agency Indec said on Thursday. June was the third consecutive month of decline following 5.2% in May and 0.6% in April.
Indec detailed that the agriculture sector fell 31% in June from the same month last year, as crops were hammered by one of the worst droughts in decades. Manufacturing decreased 7.5%, while retail activity fell 8.4%. The construction sector also declined but slightly.
"The large real GDP contraction in [the second quarter] was driven chiefly by the negative weather shock over agricultural production and the impact of tighter financial conditions over the broader economy," Goldman Sachs said. "We expect the economy to remain weak in coming quarters."
Economists expect Argentina to enter into a recession this year as the country has seen its currency depreciate sharply against the U.S. dollar amid a rout in emerging-market currencies and concerns from investors over President Mauricio Macri's political ability to cut spending and reduce inflation.
Earlier this month, the Central Bank of Argentina lifted its interest rate to 45% from 40% in an unexpected meeting aimed at stemming pressure on the nation's currency and the increase in inflation, which hit 31% last month.
After a selloff of the currency in May, Mr. Macri turned to the IMF for a US$ 50bn credit line to shore up the administration as it looks to reduce a government deficit that reached 6.5% of GDP last year, including interest payments on debt.
The economic outlook was further complicated this month with the emergence of a corruption scandal involving public works contractors accused of paying millions of dollars in bribes to ex-president Cristina Fernandez de Kirchner, who denies the allegations.
Bank of America Merrill Lynch said recently that while the graft scandal affecting the opposition is politically beneficial for the government, it will "likely hinder the economic recovery next year as several companies involved in ongoing government public works projects are being investigated."