Tankers with US diesel diverted to Brazil following a fire in a Sao Paulo refinery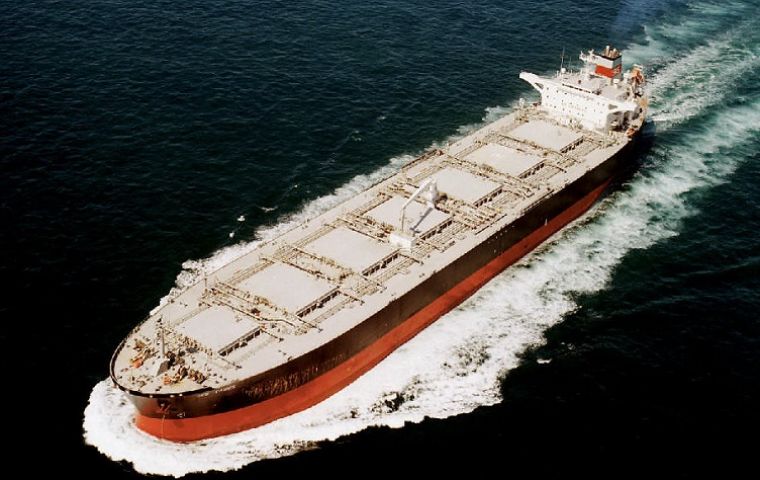 At least four tankers loaded with ultra-low-sulfur diesel (ULSD) en route from the U.S Gulf Coast to Europe abruptly changed course this week to Brazil, following a fire at a 415,000-bpd refinery of state oil firm Petrobras on Monday, S&P Global Platts trade flow data showed on Friday.
On Monday, a fire erupted at the Replan refinery operated by Petrobras in the Brazilian state of Sao Paulo. The fire was tamed, and no injuries have been reported, although Petrobras did halt production at the facility after the fire.
On Thursday, the Brazilian company issued an update, in which it said that the fire reached part of two units of the refinery, the atmospheric distillation unit and the catalytic cracking unit. The fire did not affect other units, but their operations were suspended as a precaution.
"Petrobras has already begun the resumption process of these units and estimates to restart production in the next few days," the company said.
Petrobras added, however, that it was not possible yet to "foresee the return to operation of the affected units," and that it was still investigating the possible cause of the accident.
Following the fire on Monday, Petrobras bought some six cargoes loaded with ULSD at the U.S. Gulf Coast and originally scheduled to travel to Europe, trading sources told Platts. Petrobras bought the cargoes while they were already traveling to Europe and were then diverted to Brazil, according to the sources.
S&P Global Platts trade flow data showed on Friday that the medium-range tankers Apollon and STI Dama—which last week set sail from the Port of South Louisiana en route to Rotterdam and Amsterdam, respectively, altered their courses in the past 36 hours and are now heading to Brazil.
Two other tankers carrying ULSD from the U.S. Gulf Coast and originally scheduled to arrive in the Mediterranean—the Sadah Silver and the Zircon—have also been diverted from their initial destinations and are now en route to Brazil.
By Tsvetana Paraskova for Oilprice.com