Ocean Infinity seabed survey company to begin looking for ARA San Juan next month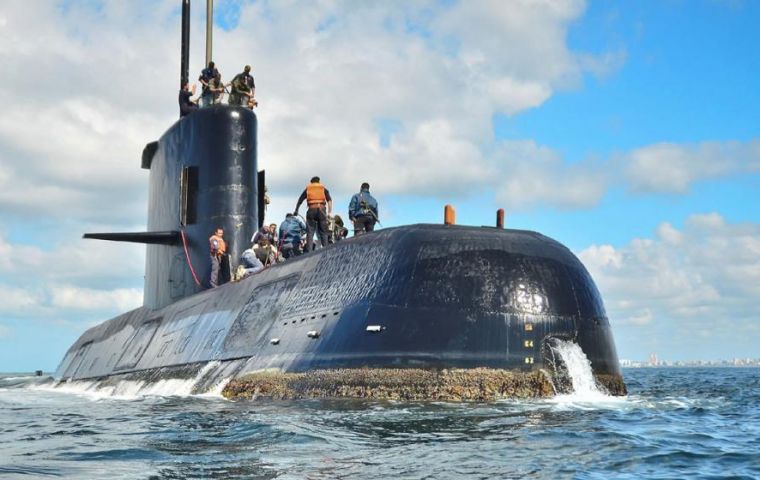 United States based seabed survey company Ocean Infinity hopes to begin searching for the missing Argentine submarine ARA San Juan (S-42) in September. The announcement was made by Argentine defense minister Oscar Aguad.
The company will deploy five untethered autonomous underwater vehicles (AUVs) "capable of operating in water depths from 5 m to 6,000 m" to look for the missing submarine, an Ocean Infinity company confirmed.
The AUVs are equipped with a side-scan sonar, multi-beam echo sounder, sub-bottom profiler, high-definition camera, conductivity/temperature/depth sensor, self-compensating magnetometer, synthetic aperture sonar, and turbidity sensor.
The Argentine submarine ARA San Juan disappeared on 15 November with all 44 crew on board. The ship was sailing from Ushuaia in Tierra del Fuego to its base in Mar del Plata, All communications were lost in the San Jorge Gulf area.
The direct contracting of Ocean Infinity followed a selection process involving several Argentine navy committees. The US company will only be paid for its search services if the submarine or its remains are found.
Ocean Infinity was involved in the unsuccessful search for Malaysia Airlines flight MH370.