US dollar hits a new record in Argentina despite auctioning US$ 200 million
Wednesday, August 29th 2018 - 08:48 UTC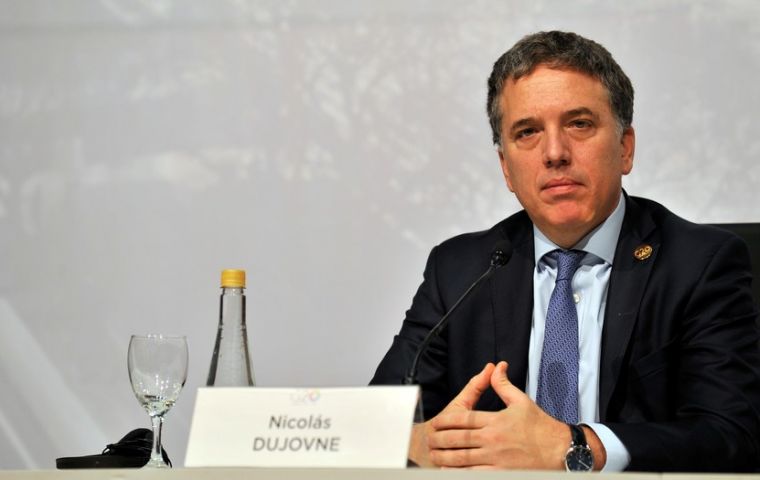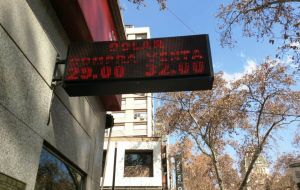 Argentina's central bank auctioned a total of US$ 200 million of its reserves in two separate currency auctions on Tuesday after the peso hit new lows, the monetary authority said in a statement.
The peso weakened to a record close of 31.50 per dollar after touching an all-time low of 32.00 to the greenback earlier in the day. The bank offered US$ 300 million in each auction.
The peso has weakened 40.79% in 2018. Data published by the central bank shows it has sold a total US$ 12.881 billion in the foreign exchange market this year as monetary policymakers try to stabilize the currency.
Argentina's economy is expected to contract 1% in 2018, but grow by at least 1.5% next year, Economy Minister Nicolas Dujovne said on Monday.
Likewise the stock market index Merval was down 1.6%, to its lowest nominal level in eleven months.
"The problem has a name, confidence, you feel it or not, but there's no shopping for stocks", said economist and ex Finance minister Guillermo Nielsen. Investors are fearful of the performance of the Argentine economy, inflation, possible recession and another hike of the US dollar.