Trump says the US is not yet ready to reach a trade agreement with China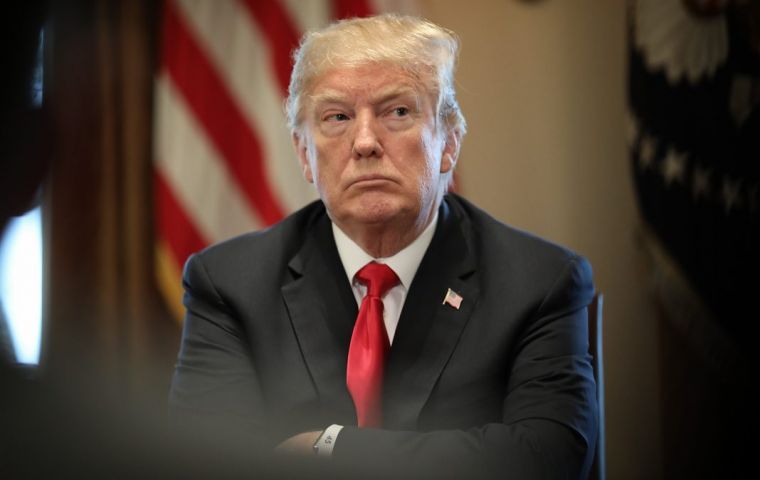 U.S. President Donald Trump said on Wednesday that the United States was not yet ready to come to an agreement over trade disputes with China but he said talks would continue.
The world's two largest economies have slapped tariffs on US$ 50 billion of each other's goods in a tit-for-tat trade war, and Trump is considering imposing tariffs on another US$ 200 billion in Chinese imports.
"We've done very well in negotiations with China but we're not prepared to make the deal that they'd like to make," Trump told reporters at the White House without elaborating on the details.
"We'll continue to talk to China. I have great respect for (Chinese) President Xi (Jinping)," Trump said. "But right now we just can't make that deal."
Washington has demanded Beijing improve market access and intellectual property protections for U.S. companies, cut industrial subsidies and slash a $375 billion trade gap China has accused the Trump administration of applying hardline tactics and has called for more talks.