Hunger increases and affects 39 million people in Latin America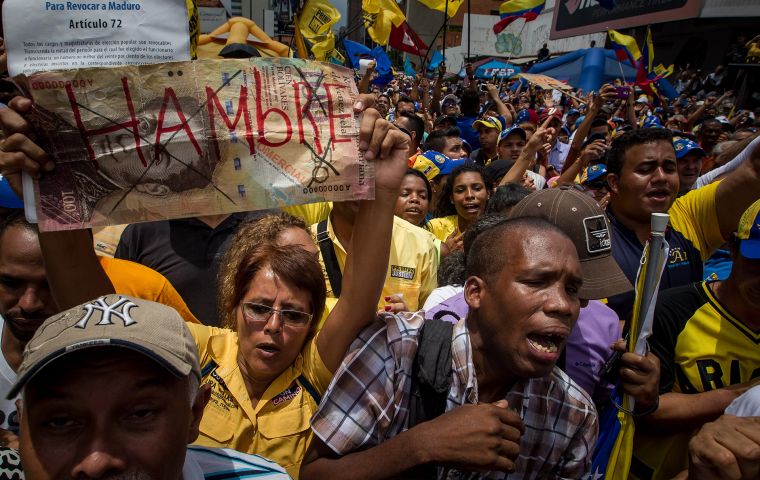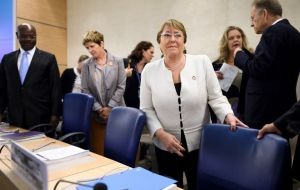 Hunger reached 821 million people in 2017 worldwide, of which about 39 million are Latin American, according to the UN Food and Agriculture Organization (FAO). The figure represents a deterioration of 6.1% in Latin America and the Caribbean compared to previous years and could be due to the economic slowdown in South America, especially marked by the case of Venezuela, the UN agency said on Tuesday.
The agency's report also reveals that more than 150 million children in the world are stunted, which threatens the Sustainable Development Goal of reaching Zero Hunger by 2030.
For three years the number of people in a situation of undernourishment has increased, reaching the levels registered a decade ago.
The UN, through FAO's Director of Statistics, José Rosero, reported that the growth of hunger in the Latin American region grew marked especially by the humanitarian crisis experienced in Venezuela, where undernourishment reached 3.7 million Venezuelans in the period 2015-2017.
The report indicates that the persistence of low prices for most of the exported commodities, especially oil, has probably reduced the ability to import food, the investment of governments in the economy and their ability to protect the most vulnerable people in the face of reduced tax revenues.
In the Venezuelan case, the report reflects an edge of the country's humanitarian crisis, from which 2.3 million people have emigrated, according to the International Office for Migration (IOM).
The UN High Commissioner for Human Rights, Michelle Bachelet, who took office on September 1, spoke on Monday for the first time before this instance, mentioning the case of Venezuela, which was followed and denounced by her predecessor, Zeid Ra'ad Al Hussein.
Bachelet said that, since the High Commissioner's report was published in June, the agency "continued to receive information about violations of economic and social rights, such as cases of deaths related to malnutrition or preventable diseases, as well as violations of civil and political rights."
She also stressed that the government of Venezuela "has not shown any signs of opening", even after meeting last Monday with the country's foreign minister, Jorge Arreaza, who described the meeting with the High Commissioner as "cordial and productive".
Zeid had requested in September 2017 an international investigation into the excessive use of force by the Venezuelan authorities, believing that crimes against humanity could have been committed. However, the agency was never authorized to enter the country and the investigation was not obtained.